Anti-Aging Treatments Specialist for Women in Southampton, PA and Langhorne, PA
Do you have visible pores, age spots, fine lines, or wrinkles? Are you worried because visible signs of aging have started to appear? At En Vogue Medi-spa, we offer anti-aging treatments for women of all skin types. En Vogue Medi-spa provides a wide variety of anti-aging treatments, including injectables & spa facials, and much more. Our clinics are located in Southampton, PA and

Langhorne, PA

. For more information, 

contact

our friendly staff to 

schedule a consultation

.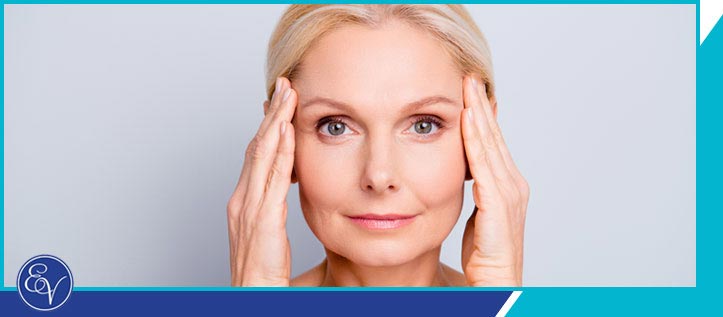 Table of Contents:
What are the most effective anti-aging treatments?
Is it too late to start an anti-aging regimen?
Do you offer any surgical anti-aging solutions?
The aging process is a natural part of human life, but that does not mean we have to settle for what nature has in store for us as we get older. At En Vogue Medi Spa, we offer effective anti-aging treatments that can be customized by our clinicians to suit your precise needs and skin type. If you live in the Southampton, PA area, we can help you achieve a beautiful and radiant appearance, no matter your age.
What are the most effective anti-aging treatments?


What is most effective for you will depend on your unique skin and body. At En Vogue Medi Spa, we believe in taking the time to get to know our patients, so we can provide them with personalized treatment solutions. We know that what works for one person may not work for another, so we have dedicated ourselves to providing a comprehensive range of anti-aging techniques and services that can be adjusted to address a variety of needs. Our dermal fillers can be used to improve volume and lift, while our chemical peels can reverse the effects of sun damage and improve fine lines. Some patients opt for a liquid face lift that uses dermal fillers to offer dramatic anti-aging improvement without surgery. Our laser and ultrasound treatments can improve the appearance of common aging concerns including skin laxity and wrinkles. No matter what your needs entail, our compassionate medical team can help you find the right treatment.

Is it too late to start an anti-aging regimen?


Ideally, you should begin crafting an anti-aging skin care routine long before you begin to notice deepening wrinkles. However, it is never too late to consult with an experienced cosmetic professional about your anti-aging treatment options. We can help you optimize your natural appearance with skin tightening and rejuvenation services including chemical peels, anti-aging facials, and laser or ultrasound treatments. Our Botox and Dysport injections can provide long-lasting erasure of wrinkles between the brows, on the forehead, as well as around the eyes and mouth. No matter your age, the dedicated staff at En Vogue Medi Spa are available to help you understand your treatment options and help you achieve the best possible results. Getting older does not have to mean you don't love the way you look; our experienced team of anti-aging experts are available to provide you with everything you need to maintain healthy, beautiful, and youthful skin at any age.

Do you offer any surgical anti-aging solutions?


While many of our clients choose to utilize improvements in non-invasive and minimally invasive treatments rather than undergo surgery, we do offer eyelid surgery, as well as face and neck lifts that can help dramatically reverse signs of aging. Our plastic surgery expert will consult with you personally to discuss your treatment options and what you can expect from your treatment. Eyelid surgery can help address dropping eyelids that may telegraph your age, while a face or neck lift can tighten loose skin to improve overall contour and erase wrinkles. We also offer breast lifts, brazilian butt lifts (BBL), liposuction, tummy tucks, and other procedures for patients seeking to dramatically improve their appearance.

If you are interested in reversing signs of aging and supporting the overall health of your skin as you get older, contact En Vogue Medi Spa in Southampton, PA today to schedule your free consultation. We can help you by custom designing an effective anti-aging treatment plan that will help you embrace your age with grace and beauty. Our clinics are located in Southampton, PA and Langhorne, PA. For more information, contact our friendly staff to schedule a consultation. We are open 5 days a week and serve clients from Southampton PA, Langhorne PA, Newtown PA, Woodmont PA, Willow Grove PA, Horsham PA, Levittown PA, Parkland PA, and surrounding areas.