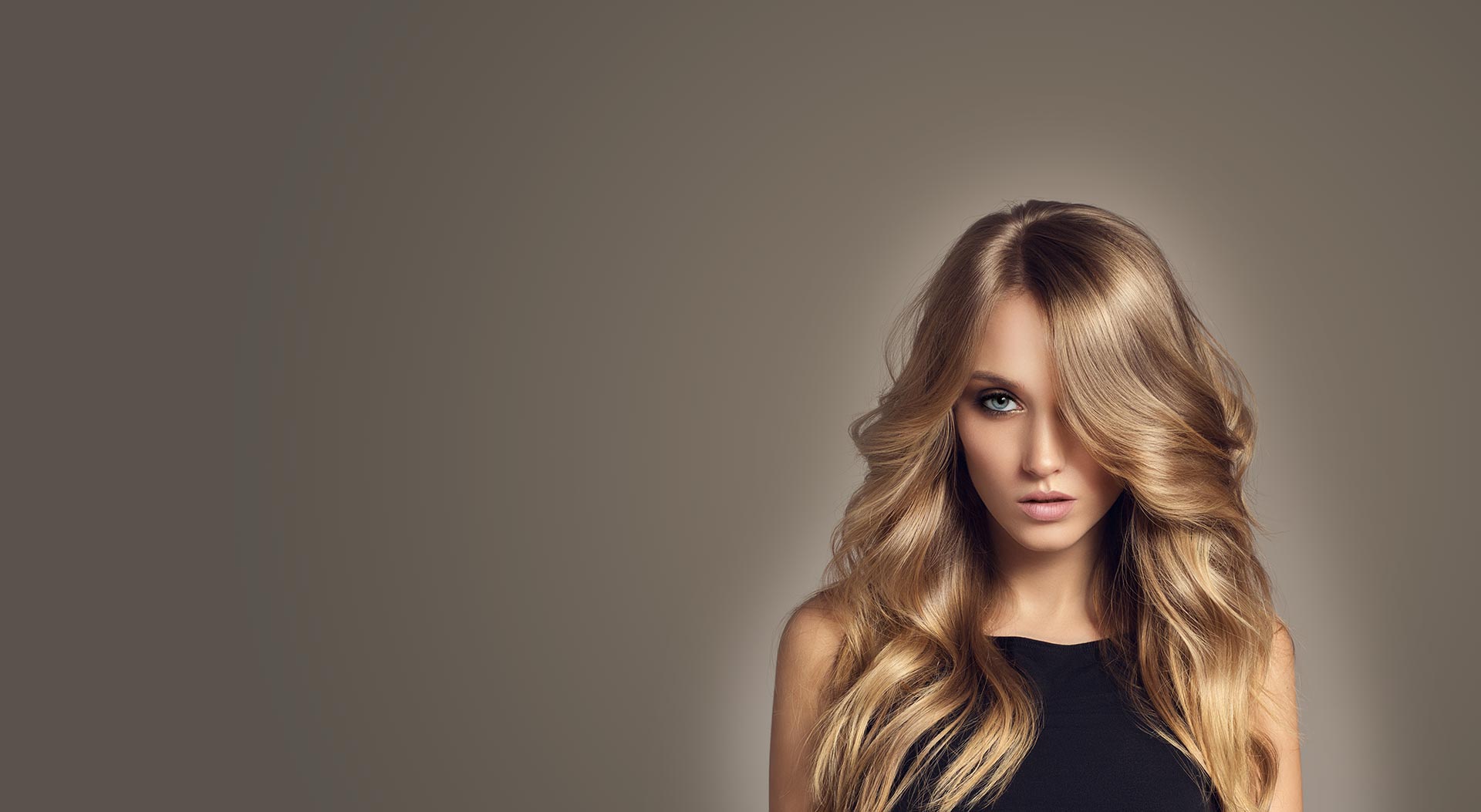 HAIR RESTORATION
(TREATMENT FOR HAIR LOSS)
Welcome to En Vogue Medi-Spa, Med Spa Located in Southampton, PA
Visit En Vogue Medi-Spa for all of your aesthetic anti-aging, cosmetic and plastic surgery needs. We specialize in men & women anti aging treatments, non surgical body reshaping & weight loss, hair restoration, cosmetic injectables, laser hair removal and skin tightening. We are located at

44 2nd St Pike Southampton, PA 18966

.

Call

our friendly staff to

schedule a consultation

. We are open 5 days a week and serve clients from Southampton PA, Woodmont PA, Willow Grove PA, Horsham PA, Levittown PA, and Parkland PA.
Welcome to En Vogue Medi-Spa, Med Spa Located in Southampton, PA
Visit En Vogue Medi-Spa for all of your aesthetic anti-aging, cosmetic and plastic surgery needs. We specialize in men & women anti aging treatments, non surgical body reshaping & weight loss, hair restoration, cosmetic injectables, laser hair removal and skin tightening.
We are located at 44 2nd St Pike Southampton, PA 18966. Call our friendly staff to schedule a consultation. We are open 5 days a week and serve clients from Southampton PA, Woodmont PA, Willow Grove PA, Horsham PA, Levittown PA, and Parkland PA.
When it comes to your appearance, you deserve to find a medical spa that can provide you with access to proven treatment solutions as well as cutting-edge cosmetic technology advances. At En Vogue Medi Spa in Southampton, PA, we craft personalized and comprehensive treatment protocols that help our patients achieve the best possible results, so they can feel confident in their appearance and enjoy the benefits of healthier skin. Whether you are interested in a hydrating facial or a complete face lift procedure, our certified and dedicated medi spa staff can help.
What are my options for facial rejuvenation?
Your treatment options are nearly as extensive as your imagination. Our medi spa provides cosmetic injectables including a number of different dermal filler formulations, Botox, and Dysport. We offer Restylane and Juvéderm products and can help you decide which dermal filler formula is right for you. Each of these products may have larger or smaller molecule sizes and dispersion rates, which will offer different benefits for specific areas of the face. Dermal fillers may be used around the mouth, on the lips, under the eyes, and on many other areas to improve contour and reduce the appearance of deep wrinkles. We also provide comprehensive skin care and anti-aging treatments like customizable facials, laser resurfacing, and chemical peels. IPL Photofacial Rejuvenation can help address scarring and sun damage, while our microneedling procedures combine two powerful treatments into one, so you achieve better anti-aging results. We use the Aqua Gold Fine Touch Microneedling device to deliver optimal collagen induction with the most comfortable experience possible. Mesotherapy skin rejuvenation can help tighten skin and even reduce facial fat. Other offerings include spider vein treatments, removal of skin tags and moles, and treatments for common skin conditions like dermatitis, rosacea, and acne. We know that your face is the first part of you that the rest of the world sees, and our goal is to help you feel confident in putting your best face forward every day.
Do you provide body sculpting?
We provide a number of options for patients seeking to reduce fat deposits, speed up their weight loss, and address skin laxity concerns. Our SculpSure body sculpting can effectively target and destroy fat cells on particularly stubborn areas of the body, so you can slim down easily. We also provide minimally invasive SmartLipo and Laser Lipolysis for patients who want to reduce fat deposits with less potential for scarring than traditional liposuction techniques. Other treatments include Ultrasound Cavitation, Electrical Muscle Shaping, Infrared Body Wraps, CoolSculpting crylipolysis fat freezing, and Lipodissolve injections, so our patients can find the treatment that is right for them. FDA-approved Velashape II offers body contouring that is unsurpassed. Velashape II is the #1 radiofrequency body sculpting device on the market. Our ultrasound and laser skin tightening and endermologie techniques can smooth lumpy deposits and improve skin's elasticity following aging or weight loss. Each of these services is totally customizable, allowing you to sculpt your ideal body without extensive recovery time or unsightly scarring.
What non-surgical anti-aging facial treatments do you offer?
As aesthetic medicine is continually improving, we strive to offer our patients the very best that non-invasive procedures can offer. We can perform liquid facelifts and facial reshaping, as well as lip and cheek enhancements that will use targeted dermal fillers such as Restylane or Juvéderm products to reshape and contour your face, so you can look youthful and radiant. PDO thread lifts for the face and neck use biologically compatible surgical-grade sutures to gently lift facial skin and improve collagen production. Our face lifts harness the power to support your body's innate production of collagen, so you can enjoy a natural boost and overall lift to your face. Kybella enzyme injections are a safe and effective way to rid yourself of a stubborn double chin, so you can sculpt a more chiseled and refined profile. We strive to offer an extensive range of services to our clients. With a variety of different methodologies to choose from, you will be able to find the service that is exactly right for you and your needs.
What cosmetic surgery procedures do you offer?
Sometimes, our patients want more than a cosmetic injectable or other non-invasive procedures can offer. That is why as part of our commitment to our patients, our medi spa also provides exceptional plastic and cosmetic surgery options. We offer breast augmentation, lift, and reduction surgeries, abdominoplasty, face lifts, neck lifts, and eyelid surgery. Our compassionate surgeons will help you achieve your aesthetic goals by developing a precise and personalized surgical plan that supports your individual needs. Our surgical staff is exceptionally trained and dedicated to providing you with a safe and comfortable experience that leaves you with natural-looking results that will help you feel radiant and confident no matter your age. For patients who aren't prepared to undergo surgical intervention, our medi spa services including Botox injections, body sculpting, and other less invasive treatments can provide exceptional improvement without anesthesia or other side effects.
What about hair services?
The treatment experts at En Vogue Medi Spa can help you lose hair where you don't want it and regain it in sparse areas that cause embarrassment. We provide laser hair removal services that are safe, comfortable, and effective. If you have struggled with constant hair removal and want to save time and money in the future, our laser hair removal treatments can help you address hair on any area of the body. All of our laser hair removal equipment is state-of-the-art, offering not only exceptional results, but an overall more luxurious experience to our clients. For men or women seeking to restore thinning hair, we also provide cold laser therapy and scalp mesotherapy to stimulate dormant hair follicles in order to strengthen and improve hair growth.
If you live in the Southampton, PA area and you are looking for a medi spa that can provide you with all of the facial rejuvenation and body sculpting services you need to look your best, contact En Vogue Medi Spa today to schedule a personalized consultation. Our staff is highly-trained, exceptionally skilled, and ready to help you achieve your cosmetic goals.
PATIENT REVIEWS & FEEDBACK

Irina took such good care of me. I was nervous about a painful procedure but there was no pain at all. She enhanced my natural lip shape and they look perfect. I can't wait to see what they look like in two weeks! The office was also very clean and cozy. Thank you so much Irina and En Vogue!
Ariel W.

10/10 recommended en vogue medi spa. Always listen to my issues with my skin & give me the best, most accurate solutions. I trust them and will never go anywhere else!!!!
Jamie K

Everyone is so nice and professional. It was my first time getting anything cosmetic done. I love the results!! They have a client for life!
Ashley M.