Ultrasonic Fat Cavitation Treatment Specialist in Southampton and Langhorne PA
Ultrasonic fat cavitation is a non-invasive cosmetic procedure designed to reduce localized fat deposits in the body. It uses ultrasound technology to target and break down fat cells without surgery. Ultrasonic fat cavitation is available at En Vogue Medi-Spa. Our clinics are located in Southampton, PA, and Langhorne, PA. For more information, contact our friendly staff to schedule a consultation.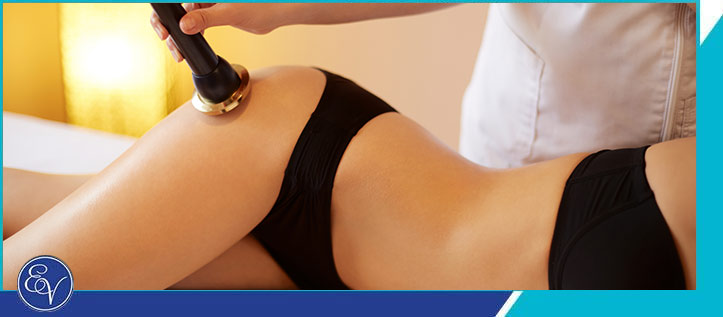 Table of Contents:
Does ultrasonic fat cavitation work?
How long does ultrasonic fat cavitation last?
How many pounds can you lose with ultrasonic cavitation?
Who is a good candidate for ultrasonic cavitation?
Does ultrasonic fat cavitation work?

Ultrasonic fat cavitation is a popular choice for those seeking a non-surgical alternative to traditional liposuction. It is a convenient and non-invasive cosmetic treatment designed to help you shed unwanted fat and sculpt your body. The technology employs high-frequency ultrasound waves to target and melt away stubborn fat cells beneath the skin's surface.

During the procedure, a specialized handheld device emits ultrasound waves that create bubbles within the fat cells. These bubbles gradually expand until the fat cell membranes rupture, releasing the fat content. Your body's natural metabolic processes then flush out these freed fat particles over time.

What's remarkable is that ultrasonic cavitation precisely targets fat cells while leaving surrounding tissues, nerves, and blood vessels completely unharmed. This makes it a safe and effective method for reducing stubborn fat deposits in areas such as the abdomen, thighs, love handles, and more.

Multiple sessions are recommended to achieve optimal results from this treatment. With a series of ultrasonic fat cavitation treatments, you can observe a gradual reduction in fat, improved body contours, and smoother, firmer skin in the treated areas.
How long does ultrasonic fat cavitation last?

The longevity of the results from ultrasonic fat cavitation varies from person to person, as it is strongly influenced by various factors. Typically, the effects of this treatment are not permanent, but they can be long-lasting with proper maintenance.

After a series of sessions, patients experience a noticeable reduction in fat and improved body contours. However, maintaining these results does require a dedication to a healthy lifestyle. This includes regular exercise, a balanced diet, staying hydrated, and sleeping well. These habits help prevent the re-accumulation of fat in the treated areas.

The initial results of the treatment are typically visible soon after the session, so most individuals report feeling more confident in their appearance quite quickly. Overall, to prolong the many benefits of ultrasonic fat cavitation, it's essential to continue leading a healthy lifestyle. While the effects may not be permanent, many people find this non-invasive procedure to be an excellent tool for jumpstarting their weight loss journey or achieving a more sculpted physique.
How many pounds can you lose with ultrasonic cavitation?

Ultimately, ultrasonic fat cavitation is not primarily a weight loss method but rather a body contouring procedure designed to enhance your body composition and self-image. It can improve the cosmetic appearance of localized fat deposits and create a slimmer and more contoured look.
Who is a good candidate for ultrasonic cavitation?

Ultrasonic fat cavitation is a cosmetic procedure suitable for a wide range of people who are seeking an effective body contouring solution. Candidates for ultrasonic cavitation typically include:

• Individuals with stubborn fat deposits – Ultrasonic cavitation is ideal for those who have areas of fat that are resistant to diet and exercise, such as love handles, belly fat, or thigh bulges.
• Those close to their ideal weight – While it can assist with fat reduction, ultrasonic cavitation is not intended to be a weight loss solution. The treatment is best for people who are already close to their target weight and want to fine-tune their body contours.
• People in good general health – It's optimal for candidates to be in overall good health, meaning they are free from any medical conditions that could interfere with the procedure. If you have underlying health conditions, you should advise the provider in advance.
• Non-smokers – Smoking can impair the body's ability to heal and may affect the results of the treatment. For this reason, candidates who don't smoke tend to have better outcomes.

Contact us today or book online to schedule an appointment at your earliest convenience – we're excited to connect with you. Our clinics are located in Southampton, PA, and Langhorne, PA. We are open 5 days a week and serve clients from Southampton PA, Langhorne PA, Newtown PA, Woodmont PA, Willow Grove PA, Horsham PA, Levittown PA, Parkland PA, and surrounding areas.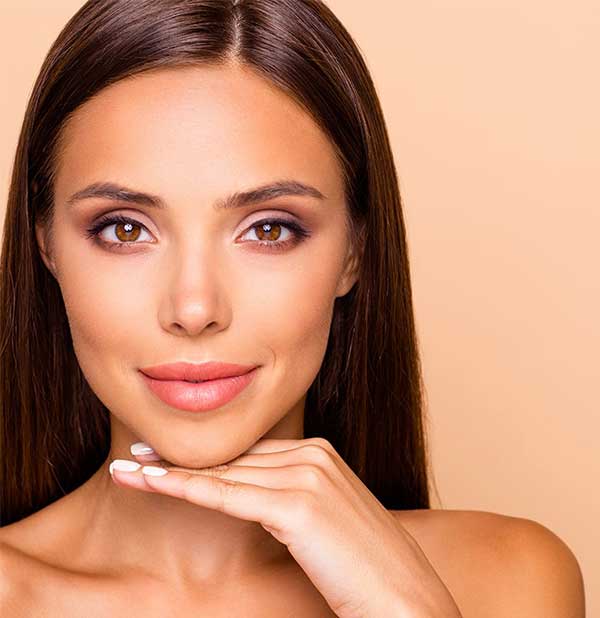 Additional Services You May Need