Hair Restoration Treatment Specialist in Southampton, and Langhorne PA
Are you worried about a thin hairline? Do you get upset when you notice the signs of baldness? If you are experiencing hair loss, balding or thinning hair, contact En Vogue Medi-spa. We can help with your hair restoration needs. Our clinics are located in Southampton, PA and

Langhorne, PA

. For more information, 

contact

our friendly staff to 

schedule a consultation

.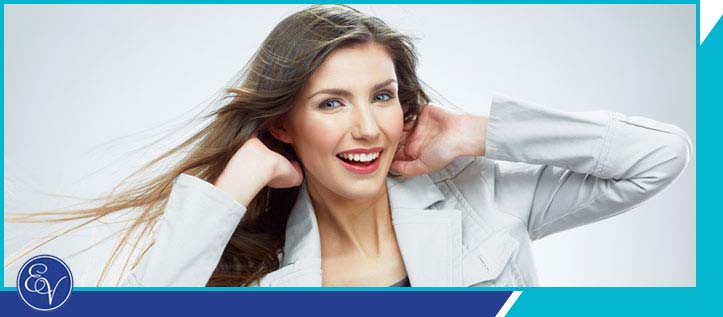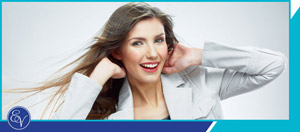 Table of Contents:
Is hair loss reversible?
What are my options for hair loss restoration?
How does mesotherapy work on hair?
How does cold laser therapy work for hair loss restoration?
Whether it is short, long, colorful, dark, light, bouncy or firm, hair is one of our most characteristic features and is often a big part of our identity. As we age, our hair begins to thin, which happens at different rates for each person. Sometimes this thinning can come on much quicker than we expected, leaving us with a noticeable lack of hair on our heads. This is an incredibly prominent condition in both men and women, although it is much more common in men. Fortunately, there are several effective therapies to restore hair to its former glory, making it thicker and healthier than ever before!
Is hair loss reversible?


Yes, hair loss is reversible. Certain types of hair loss are easily treatable, such as those caused by stress (telogen effluvium) and hormonal changes during pregnancy. In other cases, hair loss can be harder to treat, specifically when the hair follicles have worn out and died off. This can make it more difficult to regrow hair, but it is not impossible. Hair restoration therapies have come a long way over the past several years, with new treatments that target the specific cause of hair loss for effective results. If you have thinning hair, do not lose hope; there is a therapy out there to help you regrow your hair.

What are my options for Hair loss restoration?


At En Vogue Medi-Spa, we use two treatments for hair restoration:

• Cold Laser — Light affects hair, including how fast it grows. Increased hair growth is due to improved blood supply to the hair follicles stimulated by the red light found in the spectrum of light from the sun. To revitalize and restore hair, Cold Laser hair treatments provide precisely the right frequency of pure red light to naturally stimulate hair growth. This therapy actually excites the cells. The laser device transmits photons. The skin then absorbs these photons, which does not at all cause heat to damage the targeted tissues. These beams can promote a cascade of cellular activities once the photons reach the cells of the body. It can ignite the production of enzymes and collagen substances so that the cells function optimally.
• Scalp Mesotherapy — This noninvasive hair treatment revitalizes and strengthens the hair by slowing down capillary aging. Through the action of injecting a cocktail of helpful chemicals directly into the scalp, it improves microcirculation and the supply of nutrients to the follicle.

How does Mesotherapy work on hair?


Scalp Mesotherapy contains a combination of different vitamins, enzymes and hormones to promote hair growth and scalp health. Because it promotes effective blood circulation that provides hair follicles with all the important nutrients, this form of therapy is highly efficient in stimulating hair regeneration.

The reason this treatment is so effective is because it was specifically designed to tackle the main causes of hair loss, including lack of nutrients to the hair; and lack of blood circulation around the scalp.

How does cold laser therapy work for hair loss restoration?


During a cold laser therapy procedure, laser light is passed through hair follicles to increase the supply of blood reaching the scalp. This speeds up and activates the follicles for faster hair regrowth. One of the biggest advantages of cold laser therapy is that it stimulates the hair follicles and activates them. This causes the hair roots to straighten, prevents split ends, and stimulates the growth of hair.

At En Vogue Medi-Spa, we care about your health. We understand how important hair is to one's appearance and specialize in hair restoration treatments that really work. Our clinics are located in Southampton, PA and Langhorne, PA. For more information, contact our friendly staff to schedule a consultation. We are open 5 days a week and serve clients from Southampton PA, Langhorne PA, Newtown PA, Woodmont PA, Willow Grove PA, Horsham PA, Levittown PA, Parkland PA, and surrounding areas.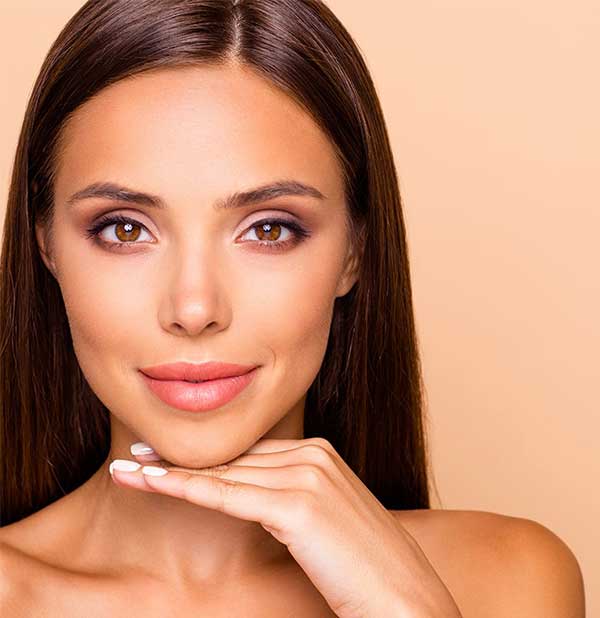 Additional Services You May Need