Microneedling Specialist in Southampton and Langhorne PA
Microneedling is a cosmetic procedure that involves using a device with fine needles to create tiny punctures on the skin's surface. Rejuvenate your skin with the microneedling treatments offered at En Vogue Medi-Spa. Our staff is committed to providing a higher level of care. Our clinics are located in Southampton, PA, and Langhorne, PA. For more information, contact our friendly staff to schedule a consultation.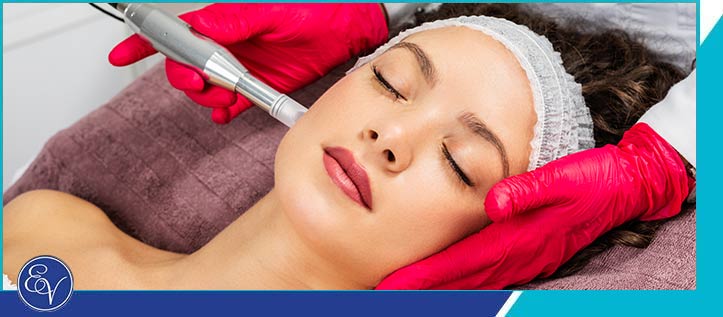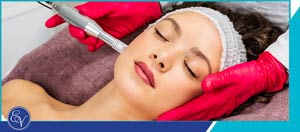 Table of Contents:
What is Microneedling?
What should I expect after microneedling?
Am I a Good Candidate for Microneedling?
Why should I choose microneedling?
Microneedling is a cosmetic procedure used to tighten the skin and promote skin elasticity. Microneedling has surged in popularity due to its incredible results and minimal downtime. If your skin has lost some of its natural elasticity, a microneedling treatment can help restore it to its youthful state.
What is Microneedling?

Microneedling is a procedure that uses a profusion of tiny needles to penetrate the first layer of skin. This process rejuvenates the skin by boosting the production of collagen and elastin, which in turn reduces the appearance of fine lines and wrinkles and improves the overall texture of the skin.

Microneedling can also be used to stimulate hair growth, thickening the appearance and density of hair. In other words, microneedling can help with things that can cause a major hit to self-confidence regardless of gender, like sagging skin and thinning hair. This natural approach uses your own healing and growth factors to stimulate new hair growth and skin healing.
What should I expect after microneedling?

Microneedling creates very small punctures in the skin and therefore requires extra diligence in aftercare treatment. Patients must abstain from their normal skincare routines for the three days following the procedure. Immediately following a microneedling treatment, the skin may look akin to a mild to moderate sunburn and may feel warmer and tighter than usual. These effects are normal and typically subside within a few hours after treatment, although it can take up to 24-48 hours for them to completely diminish. Your skin care professional will discuss post-procedure care tips following the treatment to help speed up the recovery process and protect the skin. Continue to treat the skin gently for three days after the procedure, continuing your normal skincare routine after day three post-treatment.
Am I a Good Candidate for Microneedling?

Microneedling is good for people who:

• Want to improve their skin without invasive treatments
• Want results without a long recovery period
• Have skin discolorations, wrinkles, or dull skin
• Have fine lines and pigmentation issues

The risk of complications is extremely low during a microneedling treatment. Microneedling is not recommended for women who are pregnant or breastfeeding. Potential side effects associated with microneedling could be harmful to your baby, such as skin infections, allergic reactions, and cold sores. Although the chance of experiencing one of these complications is extremely low because the risk does exist, it is safest to wait until after your pregnancy and when you have finished nursing to receive your microneedling treatment.
Why should I choose microneedling?

Microneedling is a very beneficial treatment and can help you in the following ways:

• Reduces the appearance of lines and wrinkles
• Scar treatment
• Helps restore sun-damaged skin
• Promotes anti-aging
• Shrinks pores
• Improves the effectiveness of topical products
• Fights stretch marks
• Rosacea reduction
• Helps improve acne scarring
• Fewer side effects than laser or intensive peels

If you or someone you know is looking to improve the tightness, complexion, and elasticity of their skin, come to En Vogue Medi-Spa for our microneedling treatment today. Our kind and compassionate professionals are experienced in performing microneedling treatments and can provide you with astonishing results. For more information about our microneedling treatments and how they can benefit you, contact our office or book an appointment and get in touch with a member of our specialist team. Our clinics are located in Southampton, PA, and Langhorne, PA. We are open 5 days a week and serve clients from Southampton PA, Langhorne PA, Newtown PA, Woodmont PA, Willow Grove PA, Horsham PA, Levittown PA, Parkland PA, and surrounding areas.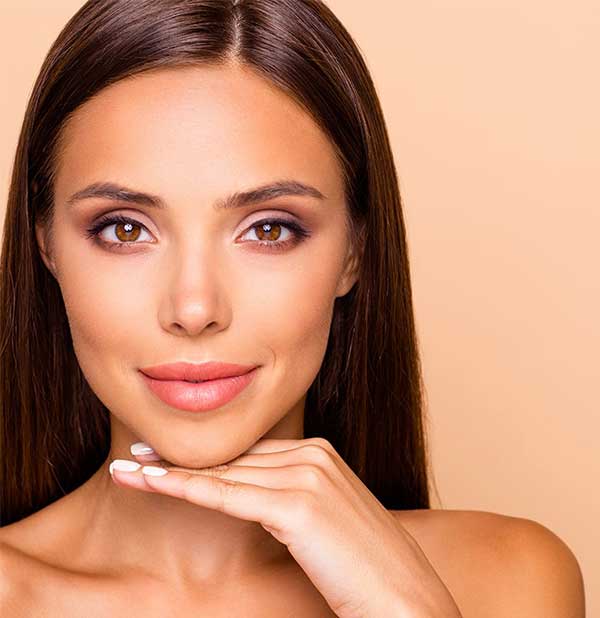 Additional Services You May Need