Facial Specialist in Southampton, and Langhorne PA
Facials offer several benefits for the skin, helping to improve its health, appearance, and overall condition. Some benefits of facials include deep cleansing, exfoliation, hydration, targeted skin concerns, improved circulation, and relaxation. Visit En-Vogue MediSpa and get a facial that suits your skin. Our clinics are located in

Southampton, PA

, and

Langhorne, PA

. For more information,

contact

our friendly staff to

schedule a consultation

.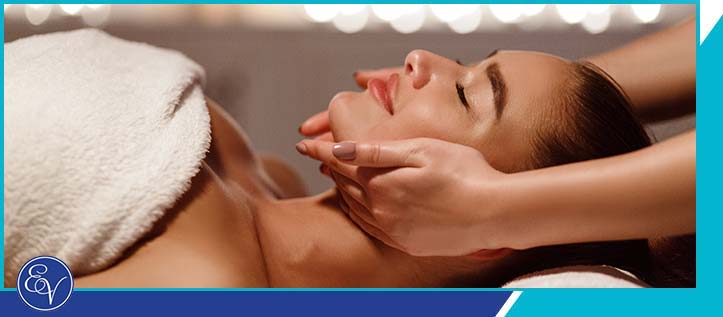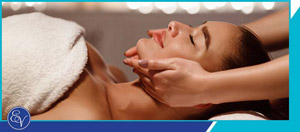 Table of Contents:
What is a facial supposed to do?
How often should you get facials?
Is it really necessary to get a facial?
Which facials are available at En Vogue Medi Spa?
Facial treatments can include many different types of procedures that range in process and invasiveness, most of which are considered to be entirely non-invasive and involve a very relaxing process. Most people assume that facials should just be done as a little treat once in a while, but regularly receiving facials, especially for those who suffer from a skin condition such as acne, can provide long-lasting benefits that are impossible to achieve through a regular skincare routine alone. There are facial options available that will provide beautiful benefits to everyone, regardless of skin tone, texture, or type.
What is a facial supposed to do?

The goal of a facial is to result in a cleansed and clear complexion that is well-hydrated and feels great. They are considered to be cosmetic skin care treatments and can vary quite a bit in method and intended outcome, depending on what type of facial treatment is being performed.

Many facials will include a portion of cleaning the surface of the skin as preparation for the treatment, followed by varying degrees of exfoliating that can be achieved through a number of techniques, and ending with the application of a mask, serum, or other topical creams that will hydrate the skin as well as treat any other concerns the individual patient may have. The last stage often involves a massage of the face and neck, and the products chosen for the mask or other topical creams are dependent on the individual's skin type and concerns.
How often should you get facials?

Generally speaking, most skin care specialists will recommend their patients receive facials every 3 to 4 weeks as that is the average lifecycle of a skin cell and after that allotted time the new cells will have replaced the old ones. However, this exact timeline varies depending on the skin condition that is being treated. For example, facials that are being done to treat acne or breakout-prone skin will often need to be done every two weeks until the acne clears up.

Additionally, patients who are younger will likely have a slower skin cell regeneration cycle, so they can go a bit longer in between facials. Those with sensitive skin may only wish to receive facials every two to three months. Many people's lifestyles and schedules do not allow for monthly facials, in which case it is recommended to aim for seasonal facials to accommodate for the changes in weather, sun exposure, and changes in humidity.
Is it really necessary to get a facial?

If you have a very good skincare routine and naturally flawless skin, you may not experience the same number of benefits from regularly scheduled facials as others, but this is very rarely the case. Many people can maintain a good skincare routine but can still experience excellent benefits from facials even just through learning more about their unique skin health and building up a better skincare routine based on their skin conditions.

Those with varying skin conditions such as acne, rosacea, or visible aging will definitely be able to enjoy healthier, smoother-looking skin if they receive regular facials. So, while they are not exactly necessary, facials can end up having a massive impact on the quality and health of your skin, which in turn can vastly improve your self-confidence and comfort with your appearance. The face is one of the first things that people notice about others, so there is no harm in treating yourself to a relaxing and safe treatment that will only improve that first impression.
Which facials are available at En Vogue Medi Spa?

En Vogue Medi Spa offers a wide variety of facial treatment options to ensure that anyone suffering from a skin condition or who wishes to improve the health and appearance of their skin has a safe and effective option available. The facial services that we offer include:

● Spa Facial
● 24k Gold Facial
● Vitamin C Brightening & Anti-Oxidant Facial
● Platinum Anti-Wrinkle Facial
● Red Light Therapy Facial
● Deep Cleansing Facial
● Express Facial
● Acne Control Facial
● Back Facial
● Anti-Aging Facial
● Gentlemen's Facial
● Microdermabrasion
● Peels
 
Our clinics are located in Southampton, PA, and Langhorne, PA. For more information, contact our friendly staff to schedule a consultation. We are open 5 days a week and serve clients from Southampton PA, Langhorne PA, Newtown PA, Woodmont PA, Willow Grove PA, Horsham PA, Levittown PA, Parkland PA, and surrounding areas.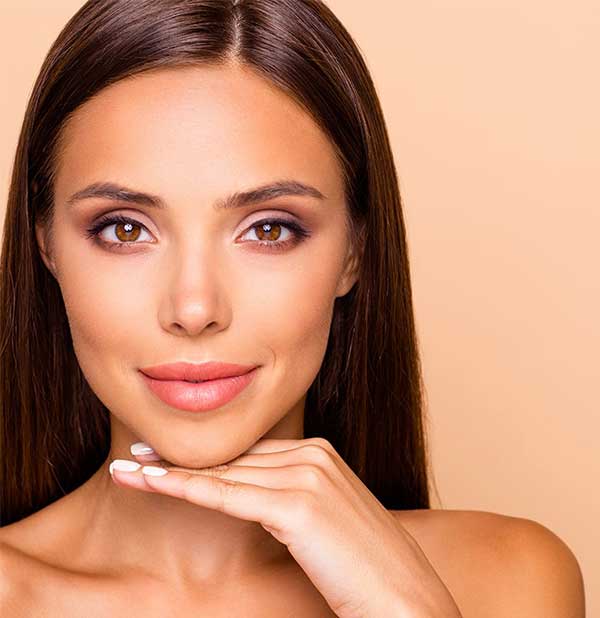 Additional Services You May Need