IPL Photofacial Specialist Q&A
Do you have wrinkles, acne, brown spots, sun spots, or age spots? IPL photofacial is beneficial if you are experiencing acne, spots or scarring. This procedure helps in reducing redness and inflammation. If you get this procedure regularly, it will rejuvenate your skin. Visit En Vogue Medi-Spa in Southampton, PA and

Langhorne, PA

. For more information,

contact

our friendly staff to

schedule a consultation

.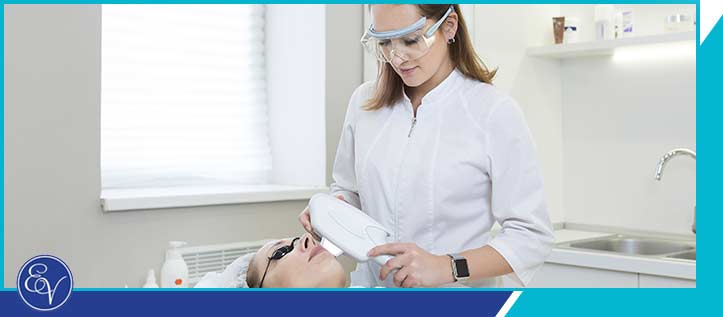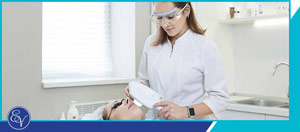 Table of Contents:
What is Cynosure Palomar Icon IPL?
What types of treatments can the ICON IPL perform?
When will I notice results?
Does IPL phototherapy hurt?
When you decide to take control of your appearance, it is important that you find a qualified and experienced aesthetic provider who can offer you access to cutting-edge treatment options and deliver the best possible results. At En Vogue Medi-Spa, we proudly use the Cynosure Palomar Icon IPL to deliver exceptional anti-aging and facial rejuvenation results, so our patients can feel confident every day.
What is Cynosure Palomar Icon IPL?


More commonly referred to as the ICON IPL, this top of the line system harnesses the power of intense pulsed light (IPL) and fractional lasers in one convenient and effective system. The ICON IPL can target and address a wide range of common aesthetic concerns for both men and women. In addition, this cutting-edge laser system utilizes a built in Skintel Melanin Reader. This component allows your clinician to easily target pigmentation issues by more accurately assessing the melanin density of specific areas of hyperpigmentation. This ensures that the appropriate amount of energy is directed into the skin in order to break up these melanin deposits, which offers better results.

What types of treatments can the ICON IPL perform?


One of the most extraordinary things about the Cynosure Palomar Icon IPL system is that it allows your provider to offer a wide range of treatments with one combined system. The ICON IPL phototherapy system can provide effective wrinkle reduction, laser hair removal, skin resurfacing to address acne and acne scarring, sun damage, age spots, and uneven skin texture or tone. It can also address unsightly spider veins on the face or legs, improve the appearance of scars on all skin tones, and can even improve the appearance of rosacea in patients with this inflammatory condition. The ICON IPL offers unsurpassed customization by allowing your provider to adjust the wavelengths to the exact needs of each individual patient. This means you enjoy the most comfortable experience and the greatest aesthetic improvement possible.

When will I notice results?


The results you will achieve depend on numerous factors including the specific issues you wish to address, your skin tone, and the severity of your condition. On average, those who undergo treatment for hyperpigmentation, wrinkles, or scarring concerns will notice improvement within 2-3 weeks. Many patients will choose to undergo multiple treatment sessions over a longer period of time in order to improve their final results. Patients will enjoy smoother and more even skin tone and texture, as their body continues to create new collagen following their treatment. IPL phototherapy offers almost immediate improvement, while also stimulating the body's natural anti-aging processes in the long-term, which allows you to enjoy the benefits of your treatment long after your appointment is over.

Does IPL phototherapy hurt?


Many patients may think of older laser systems when they read about aesthetic laser treatments. These older systems often caused intense discomfort for patients during and after their treatment. The ICON IPL system prioritizes efficacy and comfort by using Advanced Contact Cooling to maintain a comfortable skin temperature that also provides protection and reduces the chances of any adverse reaction. AccuSpectrum dual filters help to deliver laser energy below the surface of the skin, which minimizes epidermal exposure and improves the comfort of patients during their treatment session. In addition to delivering a comfortable laser experience, ICON IPL also delivers the most powerful laser energy available on the market, ensuring patients achieve results they can truly love.

If you have been wondering whether an IPL phototherapy session is the right treatment for you, contact En Vogue Medi-Spa in Southampton, PA today to schedule a consultation with one of our experienced and dedicated laser treatment providers. We believe in offering the best treatments available on the market, so our clients can feel confident in choosing our med spa for all of their aesthetic needs. 

Our clinics are located in Southampton, PA and Langhorne, PA. For more information, contact our friendly staff to schedule a consultation. We are open 5 days a week and serve clients from Southampton PA, Langhorne PA, Newtown PA, Woodmont PA, Willow Grove PA, Horsham PA, Levittown PA, Parkland PA, and surrounding areas.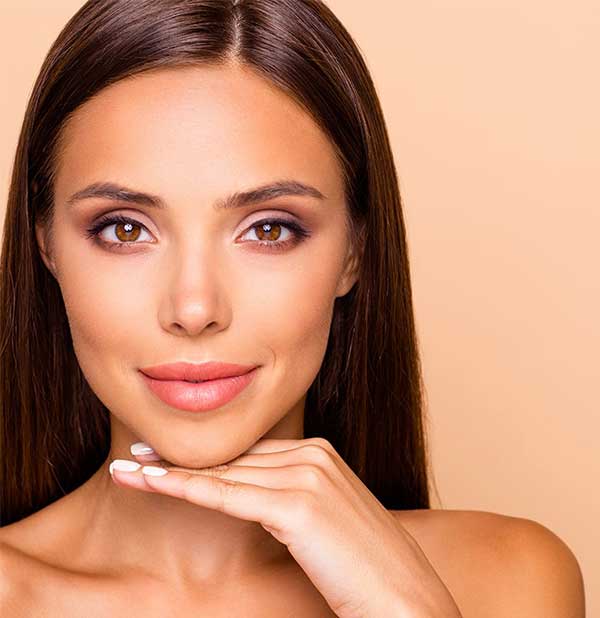 Additional Services You May Need