Skin Care Specialist Questions and Answers
When you require, facial hydration to deep cleanse, firm, tighten and brighten the skin. Come and see our expert staff at En Vogue Medi-Spa.

Call

us today or book an appointment online for skin care treatments. We have

convenient locations

to serve you.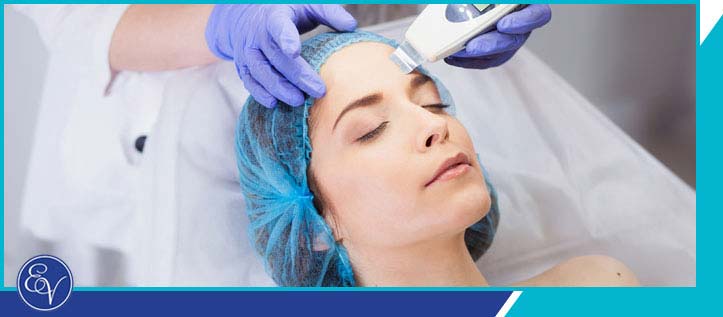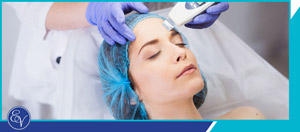 Table of Contents:
What types of skin care treatments do you offer?
How do I know which facial is right for me?
Are chemical peels safe?
Finding a skin care regimen that works for you is an essential part of protecting your skin from signs of aging and future damage by supporting its overall health. At En Vogue Medi Spa, we provide a wide range of non-invasive and relaxing skin care treatments that will reveal glowing, healthy skin that feels great and looks even better. Our medical grade skin care treatments are suitable for the face and body.
What types of skin care treatments do you offer?


En Vogue Medi Spa offers a variety of skin care treatments including:

• Microneedling
• Fractional C02 Laser Skin Resurfacing
• Mesotherapy Skin Treatments
• Dermaplaning
• Acne & Acne Scar Treatments
• IPL Photo Rejuvenation
• Skin Tag & Mole Removal
• Medical Grade Facials

We understand that every face is unique, so we strive to offer a comprehensive range of service options for our clients. We proudly provide exceptional treatments including customizable facials, red light therapy, microdermabrasion, and chemical peels. Our facial services include the 24k gold facial, platinum anti-wrinkle facial, and facials that utilize vitamin C and antioxidants that can brighten your complexion and fight free radicals. We also provide express facials for busy professionals, a gentleman's facial especially designed for the unique needs of men with or without facial hair, and back facials, so you can wear your backless dress with more confidence than ever.

How do I know which facial is right for me?


Whether you have one specific issue you want to address or a multitude of concerns, our exceptional providers can help you by developing a comprehensive approach to your skin care treatment. Even if you are unsure about which of our tailored facial skin care treatment options is right for you, we can help you understand your choices and combine effective topical solutions that will allow you to enjoy the benefits of gentle exfoliation, effective hydration, and targeted active ingredients designed to soften the appearance of fine lines and wrinkles, clear acne breakouts, and improve hyperpigmentation and sun damage. The best facial for you will be the one we develop especially for your skin type and your aesthetic concerns. We are proud to provide Obagi and Skincueticals products.

Are chemical peels safe?


When administered by a certified facial specialist, chemical peels are a safe and effective way to target a wide range of facial concerns. Salicylic acid, glycolic acid, lactic acid, and trichloroacetic acid are all commonly used for chemical peel treatments. Superficial peels can reduce inflammation and redness, cleanse deep down into pores to address acne at the source, and reduce the appearance of fine lines and wrinkles. Medium and deep chemical peels can offer advanced care for facial scarring, years of sun damage, and deeper wrinkles. Your chemical peel treatment will be created specifically for you. These treatments are an exceptional option for patients who need a comprehensive approach to their facial rejuvenation. The recovery from a chemical peel will generally take a several days during which you will want to be gentle with your skin and utilize a high-quality SPF product. You may experience peeling of the uppermost layers, but this is typically no more than a cosmetic concern and can be addressed with effective moisturization. The clinicians at En Vogue Medi Spa can help you achieve a more youthful, radiant complexion with an effective chemical peel treatment designed to exfoliate away damaged, dull skin to reveal the supple complexion beneath.

If you are looking for skin care treatments in Southampton, PA, contact En Vogue Medi Spa today to schedule your appointment. We have convenient locations to serve you. Let our experienced med spa staff pamper and soothe your skin so you can enjoy the benefits of a rejuvenated appearance and healthier skin.