LipoDissolve Injections Specialist in Southampton, and Langhorne PA
If you are looking to improve the appearance of problem areas that just won't budge no matter how much exercise you do or how on point your nutrition is, Lipodissolve might be the treatment for you. Talk to our team at En Vogue Medi-Spa about Lipodissolve and its benefits. Our clinics are located in Southampton, PA and

Langhorne, PA

. For more information, 

contact

our friendly staff to 

schedule a consultation

.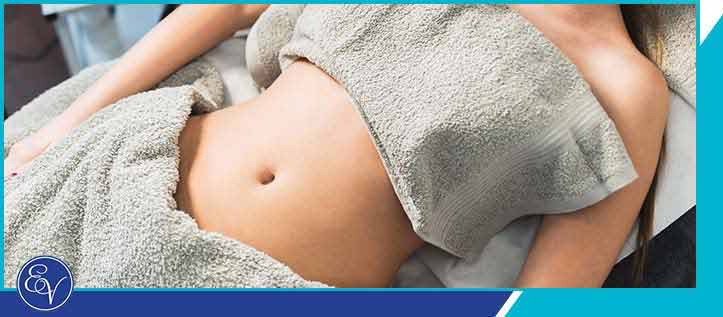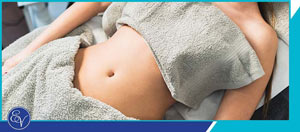 Table of Contents:
What are lipodissolve injections?
How long does it take to see results from lipodissolve injections?
How much does lipodissolve injection cost?
What is the down time for lipodissolve injections?
What are lipodissolve injections?


Lipodissolve injections are a treatment that is used to dissolve stubborn fat into liquid form in targeted areas of the body. Lipodissolve injections will create a smoother appearance on the skin by breaking down the bonds that connect fat cells together, in turn transforming the fat into a liquid. This treatment is not the same as liposuction, which is a procedure used to remove fat from the body. Patients need to be at or near their ideal weight in order to receive Lipodissolve treatment on areas of the body where the fat is being resistant to exercise. Common treatment areas for Lipodissolve are the chin, arms, stomach and inner and outer thighs. Lipodissolve also differs from Mesotherapy, which is commonly used for the treatment of exercise resistant cellulite. The certified specialists at En Vogue Medi-Spa will be able to determine your eligibility for Lipodissolve treatment, or if you need to wait a bit longer or if another treatment option would be better for you.

How long does it take to see results from lipodissolve injections?


Lipodissolve treatment requires multiple sessions in order to fully see the end results. This will vary by person, depending how much fat needs to be dissolved and how their body and fat cells respond to the treatment. Your Lipodissolve specialist can provide you with a full treatment plan, including the number of treatments they think it will take to get the results you want. The typical number of treatments is typically around six, although it could be more or less, depending on how much fat there is and how stubborn it is in response to the injection. Results are usually noticeable by about the third or fourth treatment, with a 2-week period between treatments in order for the body to recover. This means results should be seen by about 6 or 8 weeks after starting treatment.

How much does lipodissolve injection cost?


Treatment costs will vary by individual and based on their unique situation and case. Lipodissolve is priced by the injection. Several factors will impact the cost per injection including availability of supplies, education and experience of the specialist performing the injection, geographical area and amount of Lipodissolve injectable is needed. With the number of treatments needed typically ranging from four to eight, it can be a fairly pricey procedure but worth it. Clinics may offer you a package deal if you pay for all of your injections up front or if you sign up for a full treatment plan. En Vogue Medi-Spa's trained specialists will give you an accurate idea of your total treatment cost based on the number of injections they think you will require. From there, you can discuss payment options or package deals. We are to help answer any questions you have about this innovative treatment, and we want to help ensure that you get the best possible results.

What is the down time for lipodissolve injections?


Lipodissolve has minimal recovery time, with many patients able to return to work the day after treatment. Side effects of Lipodissolve injections include mild to moderate bruising, swelling and redness at the injection point. These will clear up on their own after about two to five days. Ice can be used on the injection site to help reduce redness and bring down swelling. Additional treatments are recommended to be completed at least 2 weeks following your injection in order to provide the body with enough time to heal before the next injection.

The team at En Vogue Medi-Spa can walk you through what to expect following you Lipodissolve injection, including any recovery tips and tricks and if there are any precautions you need to take following treatment. Reach out to us through our website and book your next consultation with our team of specialists. Our clinics are located in Southampton, PA and Langhorne, PA. For more information, contact our friendly staff to schedule a consultation. We are open 5 days a week and serve clients from Southampton PA, Langhorne PA, Newtown PA, Woodmont PA, Willow Grove PA, Horsham PA, Levittown PA, Parkland PA, and surrounding areas.