Alma Pixel® C02 Fractional Laser Skin Resurfacing Treatment
Get better skin with our fractional laser skin resurfacing specialists at En Vogue Medi-Spa.

Contact us today

or visit us online to

book an appointment

. Our clinics are located in Southampton, PA and

Langhorne, PA

.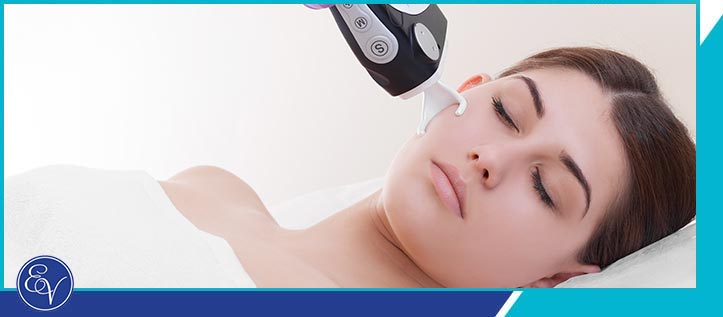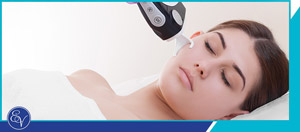 Table of Contents:
What can Alma Pixel® do?
What skin conditions will Alma Pixel® CO2 treat?
What are the benefits of Alma Pixel® treatment?
Who can benefit from Alma Pixel® CO2 laser?
What can Alma Pixel® do?

Alma Pixel® CO2 Laser treatment is considered an ablative fractional skin resurfacing device that utilizes carbon dioxide (CO2) lasers to improve the skin. The term ablative refers to the evaporation of skin cells during this treatment. Though highly effective, this is a more invasive form of aesthetic laser treatment.

The term fractional details the device's precision, as the laser beam is split into several smaller beams. With the combination of these two factors, the skin is treated by creating microdamage to the tissues creating several tiny channels, stimulating the healing process, and diminishing imperfections.

Since a fractional laser leaves unaffected areas around these channels, the skin heals more efficiently, leaving the patient with a reduced recovery time. These perforations are pixel-size, establishing the name of the device, Alma Pixel®CO2 Laser.

The deep thermal application of this laser stimulates the production of essential skin fibers that ensure elasticity and contractility, called collagen and elastin. In doing so, the skin is smoothed, softened, tightened, and rejuvenated. As a result, fine lines, wrinkles, and sagging will be effectively reduced.

Additionally, thermocoagulation occurs, which works to treat several skin discolorations and lesions, including acne and skin tags. This treatment is highly customizable so that every patient can achieve their specific desires. It may take several treatments to reach your goals, though the results are long-lasting.

Compared to other CO2 Laser treatments, Alma Pixel® is paired with a reduced recovery period lasting under one week. Immediately after your skincare treatment, you will experience some redness, swelling, tenderness, and possibly itchiness, though steps can be taken to manage these side effects.

You should not expect the treatment results to be visible right after completion, but as your skin heals over a few weeks, these results will become apparent.
What skin conditions will Alma Pixel® CO2 treat?

Numerous skin conditions can be treated with Alma Pixel® CO2 Laser technology. The primary benefits of this aesthetic treatment are rejuvenation, tightening, smoothing, and color correcting. Fine lines and deep wrinkles can be reduced using this treatment, as can the appearance of large pores.

Vascular lesions, areas of abnormality in the tissue caused by blood and blood vessels, can be diminished with Alma Pixel®, such as cherry angiomas. Non-vascular lesions are also treatable with Alma Pixel®. This includes acne, keratosis pilaris (chicken skin), seborrheic keratosis, lentigines (liver spots), and skin tags. This advanced technology also lessens skin discolorations, such as hyperpigmentation (darkened areas of the skin), hypopigmentation (lightened areas of the skin), and redness caused by rosacea.

Pixel can also provide benefits as a non-surgical eyelid lift by tightening the skin. This treatment can improve these conditions by vaporizing damaged cells and creating numerous microchannels in the skin, initiating complex healing processes. The heat from the laser penetrates deep into the skin, stimulating the production of collagen and elastin fibers as well as other cells.

Collagen fibers provide structural integrity to the skin, whereas elastin ensures the ability to stretch and recoil. Together, these two fibers keep skintight and bouncy. Over time as we age, these fibers lose their function and do not proliferate as much, so the skin begins to sag and wrinkle by stimulating these processes thermally using Alma Pixel® CO2

With lasers, the skin is rejuvenated, and skin laxity (looseness) is improved. These results will not come immediately after treatment, instead, you will slowly see an improvement in the skin over a few weeks as the tissues heal.
What are the benefits of Alma Pixel® treatment?

In addition to all of the conditions that can be treated with Alma Pixel®, this therapy is long-lasting and has a shorter downtime than similar lasers. It is also safe to use in delicate skin areas, like around the eyes. Further, the versatility of this treatment is broad, so it is guaranteed that your specific goals can be achieved.
Who can benefit from Alma Pixel® CO2 laser?

Most people can benefit from Alma Pixel® CO2 Laser, though some criteria contraindicate the use of this technology. Like other CO2 Laser treatments, it is not recommended for those who have darker skin tones as there is a higher risk for hypopigmentation (lightening of the skin). But, generally, if you are experiencing skin concerns on a mild to moderate level, this treatment can help you!

Here at En Vogue Medi Spa, we offer an array of medical spa services that have been effective in achieving aesthetic goals. If you are interested in receiving Alma Pixel® CO2 Laser treatments or any of our other treatments, please do not hesitate to reach out; we are always looking forward to new patients. We are eager to hear from you and support you in reaching all of your beauty goals. Call us today or visit us online to book an appointment. We have convenient locations to serve you. We are open 5 days a week and serve clients from Southampton PA, Langhorne PA, Newtown PA, Woodmont PA, Willow Grove PA, Horsham PA, Levittown PA, and Parkland PA.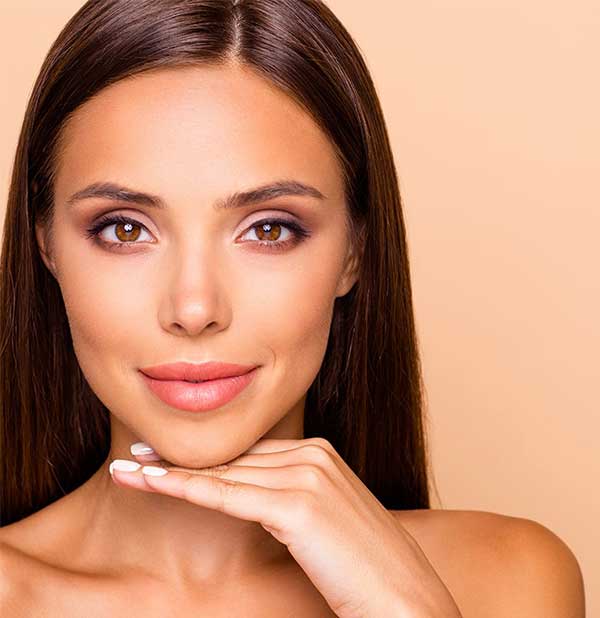 Additional Services You May Need