Laser Hair Removal in Bucks County, PA
Are you tired of the monotonous shaving and those hard to reach places? Come to En Vogue Medispa and try our laser hair removal treatment. Get rid of unwanted hair without breaking a sweat or the bank!

Schedule a consultation

with us today or

call

for more information.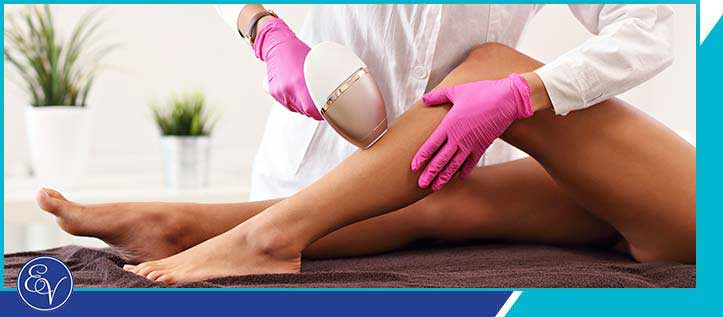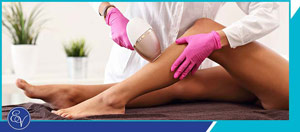 Table of Contents:
What is laser hair removal?
How many treatments are needed when doing laser hair removal?
Is laser treatment for hair removal safe?
Is laser hair removal forever?
Hair is pesky and pervasive, covering corners of our bodies we wish it didn't. Shaving is a long, repetitive and expensive process. It takes up a lot of time just to happen a few days or weeks later. Thankfully, there are treatments that remove the necessity of shaving with a much more convenient process! Come to En Vogue Medispa today to reap the benefits of laser hair removal!
What is laser hair removal?


Laser hair removal is a medical procedure that uses a concentrated beam of light — a laser — to remove unwanted hair. A laser emits a light that is absorbed by the pigment (melanin) in the hair during laser hair removal treatment. The light energy is converted to heat, which damages the hair follicles within the skin that produce hairs. This damage delays or prevents future hair growth.

It usually doesn't result in permanent hair removal, although laser hair removal effectively delays hair growth for long periods. Multiple treatments are needed for initial hair removal, and maintenance treatments are potentially needed as well. It can be successfully used on all skin types, although laser hair removal is most effective for people who have light skin and dark hair.

How many treatments are needed when doing laser hair removal?


Everyone has a different amount of hair, and everyone's hair grows at a different rate. We need to schedule multiple sessions in accordance with your hair growth cycles to get rid of all your unwanted hair in a given area. As everyone's body is different, the number of laser hair removal sessions needed varies person to person.

Is laser treatment for hair removal safe?


Absolutely! The light that the lasers emit is attracted to your hairs, not the surrounding tissue. Therefore, it can remove your hairs without causing damage to your skin. The treatment is non-invasive and requires no downtime. You can go back to work and normal activities immediately after you leave our med spa.

This treatment is actually safer when compared to other methods of hair removal. You don't need to risk occasionally cutting yourself with a razor. There are no chemicals to irritate your skin as there are with depilatory cream methods. Unlike waxing, laser treatments don't involve the discomfort of yanking each hair out by the root via hot wax. Waxing also invites the risk of pulling off the top layer of your skin, especially if it is not done properly.

Is laser hair removal forever?


Hair removal from a destroyed hair follicle is permanent. However, people who undergo hair removal treatments can expect some hair in the targeted area to grow back.

Over time, it is possible to treat the area again to reduce the number of hairs that regrow. In some cases, it may even be possible to eliminate all hair.

Whether or not hair grows back depends on numerous factors, including the type of hair that regrows and the skill of the person removing the hair.

Most people find that when hair regrows, it is lighter and less noticeable than it was before. This is because the laser may damage the hair follicle even when it fails to destroy it.

The hair will eventually regrow if a hair follicle is damaged but not destroyed. It can be difficult to destroy every single hair follicle, so most people will see some hair regrowth.

When hair regrows, it is possible to treat it again, so people who want to remove all the hair may need several treatments.

In rare cases, hair may be too light, too short, or resistant to treatment. In these cases, a person might choose to use other hair removal methods, such as plucking stray hairs.

Are you tired of shaving, buying razors, and the time it takes to have smooth, soft skin? We get it! Come to En Vogue Medispa to take advantage of our hair removal treatments, where you can have smooth skin without the hassle! Contact our office today to get in touch with a specialist. Our clinics are located in Southampton, PA and Langhorne, PA. For more information, contact our friendly staff to schedule a consultation. We are open 5 days a week and serve clients from Southampton PA, Langhorne PA, Newtown PA, Woodmont PA, Willow Grove PA, Horsham PA, Levittown PA, Parkland PA, and surrounding areas.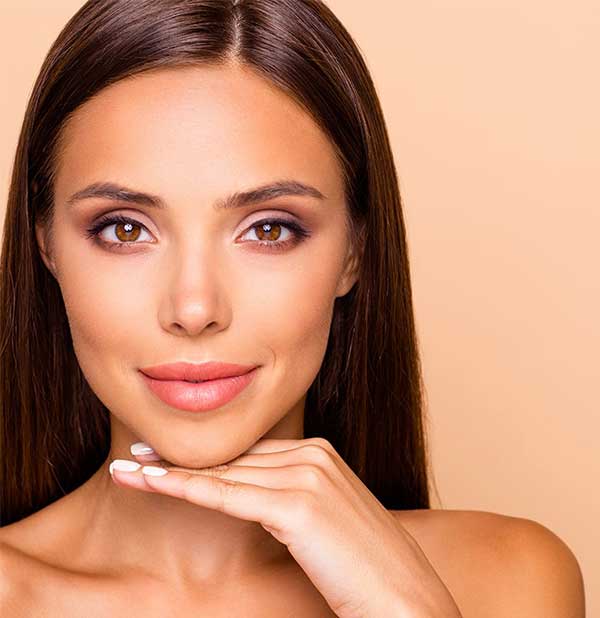 Additional Services You May Need