CoolSculpting® Pre and Post Care Instructions at En Vogue Medi-Spa in Southampton, PA, and Langhorne, PA
Read our CoolSculpting® pre and post care instructions designed to ensure that you properly prepare for your treatment session at En Vogue Medi-Spa!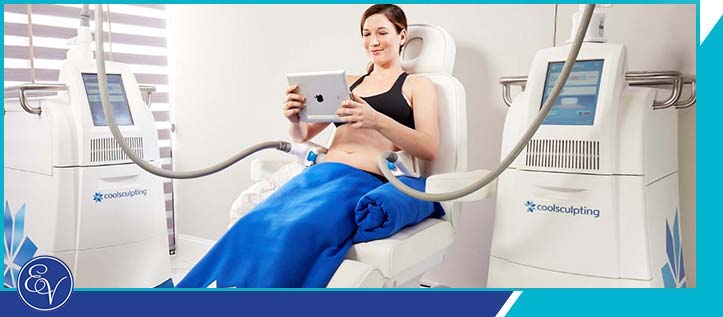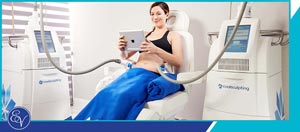 CoolSculpting® PrepCare Treatment Instructions
Sit Back, Relax but before you do we ask that you:
Wear loose and comfortable clothing to your CoolSculpting® appointment
Drink plenty of water so you are properly hydrated the day of your procedure
Ensure that the skin in the area(s) is healed and free from any cuts, wounds, or lesions
Remove all jewelry or piercings from the area(s) to be treated
We know you love your skincare! But please make sure all of the treatment are free of any products (Lotions, oils, or creams)
Ensure that you are not pregnant
Allow before/ after photos prior to the first session for the pre- and post-treatment comparisons, we want you to see and track your results!
Bring a spare change of clothing for your comfort, the gel used on the pads may make your clothes temporarily wet
Most of all relax and smile you are in great hands!
CoolSculpting® PostCare Treatment Instructions
Most people experience minimal discomfort following the procedure. Recovery time is quick and patients often can get back to their usual routines immediately.
You can start your new healthy lifestyle including exercise right away!
Wear a compression garment to relieve swelling
Get a massage! This improves the results and gets you relaxed
Arnica Montana can help with swelling and bruising (Available at our front desk)
Apply ice or a heating pad to reduce discomfort as needed
You can take Benadryl for a restful sleep and Tylenol for any discomfort as needed
Though side effects are rare and short-lived, you may experience:
Tingling
Deep itching
Numbness
Bloating
Diarrhea
Cramping
Muscle spasms
Soreness
Aching
Tenderness
Pain in the treated area
Aftercare (in a few weeks)
Any weight gain may prevent you from seeing maximized results.
Schedule a follow-up medical assessment to review your clinical results and discuss the option of additional treatments to achieve desired fat reduction.
CoolSculpting® is a permanent solution to fat removal, but only if you maintain a healthy lifestyle. During the recovery process, You'll need to stick to a balanced diet and regular exercise to keep new fat cells from forming.