Benefits of Lipodissolve injections Q&A
A non-surgical technique called LipoDissolve can be used to get rid of extra fat deposits all over the body. It serves as an alternative to more invasive, conventional liposuction methods. A substance that dissolves fat is injected into the patient as part of the procedure. The dissolved fat then moves through the body and is gradually removed. This method has many advantages over conventional liposuction because it eliminates cellulite while removing extra fat. If you're considering Lipodissolve treatment and would like the insights of a specialist, contact us at En Vogue Medi-Spa. Our clinics are located in

Southampton, PA

, and

Langhorne, PA

. For more information,

contact

our friendly staff to

schedule a consultation

.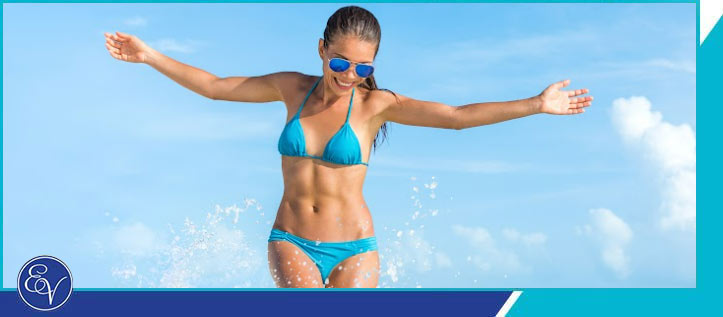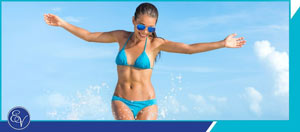 Table of Contents:
What are the benefits of Lipodissolve?
How long does it take to see results from Lipodissolve?
Do you lose weight with Lipodissolve?
What should you not do after Lipodissolve?
Lipodissolve is a non-invasive treatment that eliminates fat cells from specific parts of the body, resulting in a slimmer and more toned appearance. Many people turn to Lipodissolve as an alternative to surgical liposuction, as it's a great way to target problem areas (such as the thighs, abdomen, arms, chin, and neck) without having to go under the knife.
What are the benefits of Lipodissolve?

One of the most significant advantages of Lipodissolve is that it's a non-invasive and less painful alternative to traditional liposuction. This procedure doesn't require general anesthesia, incisions, or sutures, instead only involving a series of small injections in targeted areas. This makes recovery time shorter and more comfortable while still providing great long-term results.
 
Another benefit of Lipodissolve is the customization of the treatment to suit your unique fat reduction needs. Your cosmetic surgeon can adjust the amount and concentration of the injected solution depending on your fat volume and distribution, body type, and desired outcome.
 
Lipodissolve is also a very versatile treatment that can reduce fat in various areas of the body, such as the abdomen, hips, thighs, arms and double chin – areas that are typically hard to target with diet and exercise alone. In addition to shrinking and toning these areas, this process also enhances the appearance of the skin by stimulating collagen production and tightening the treated area, giving you smoother, firmer, and more youthful-looking skin.
How long does it take to see results from Lipodissolve?

It's important to note that results from Lipodissolve treatment may vary depending on your individual goals and the amount of fat present in the treated areas. However, most people start to see noticeable results after three to four sessions.
 
Typically, Lipodissolve treatment sessions are scheduled every four to six weeks, with up to six sessions needed to see optimal results.
 
However, it's important to understand that results are not immediate. After each treatment, the body naturally breaks down and eliminates the destroyed fat cells, leading to a gradual reduction in size in the treated areas. This process takes time, in addition to healthy lifestyle choices, and may take several months for the final results to become visible.
Do you lose weight with Lipodissolve?

Lipodissolve is not a weight loss solution in and of itself but rather a body contouring and shaping process.
 
While this form of treatment has shown promising results in patients for reducing target areas of excess fat, studies haven't shown significant weight loss as a direct result of the procedure. Instead, it's best used for targeting specific areas of the body where localized fat deposits are stubborn and resistant to conventional weight loss measures.
 
Long-term weight loss depends on healthy lifestyle changes, including a balanced diet and exercise regimen.
 
However, for those seeking a boost in their journey towards a healthier lifestyle, lipodissolve can help them achieve a more sculpted appearance leading to greater confidence and motivation.
What should you not do after Lipodissolve?

Following your Lipodissolve treatment, there are a handful of things that you'll want to avoid to make sure you heal properly and allow the process to function as it's meant to. You should not:
 
● Exercise too rigorously. While it is important to stay active and maintain a healthy lifestyle after Lipodissolve, it's important to avoid any form of vigorous exercise for at least 48 hours after the procedure.
● Consume alcohol. Drinking alcohol after Lipodissolve is not recommended as it can increase the risk of bleeding and bruising. Alcohol can also interfere with the body's ability to heal, which can prolong the recovery time.
● Take aspirin or other blood-thinning medications. Certain medications can increase the risk of bleeding and bruising after Lipodissolve so you'll be advised to avoid these medications for at least two weeks following your procedure.
● Massage the treated area. Rubbing the treated area after Lipodissolve can interfere with the body's natural healing process and can cause further injury to the area. You'll be advised to avoid massaging the treated area for at least 48 hours after your procedure.
● Expose the treated area to heat. Exposure to heat can cause inflammation and swelling in the treated area so you'll be advised to avoid hot baths, saunas, and sun exposure for at least two weeks.
● Neglect to follow the aftercare instructions. Following your aftercare instructions provided by the doctor is critical to ensuring a smooth and successful recovery. Failing to follow these instructions will increase your risk of developing complications and may prolong your healing process.
 
Our dedicated team is ready and waiting to help you achieve your body goals. For more information about Lipodissolve or any of our other services, contact us at En Vogue Medi-Spa or book an online to schedule an appointment/consultation. We are open 5 days a week and serve clients from Southampton PA, Langhorne PA, Newtown PA, Woodmont PA, Willow Grove PA, Horsham PA, Levittown PA, Parkland PA, and surrounding areas.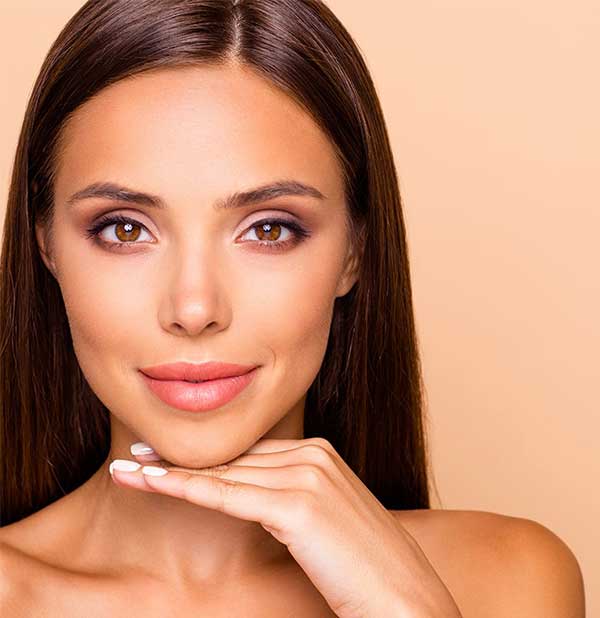 Additional Services You May Need