Breast Augmentation Specialist in Southampton, PA, and Langhorne, PA
At En Vogue Medi-Spa, our breast augmentation specialist can help you enhance the size and shape of your breasts. Our clinics are located in Southampton, PA and

Langhorne, PA

. For more information, 

contact

our friendly staff to 

schedule a consultation

.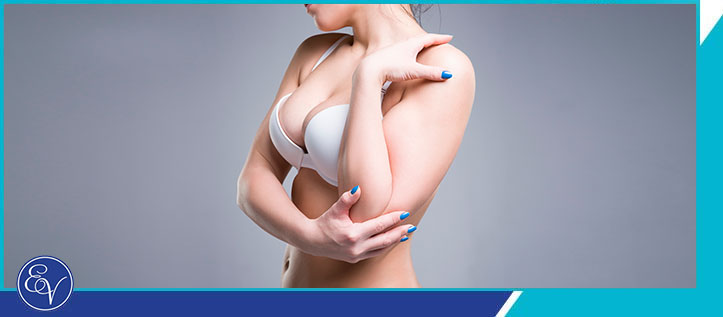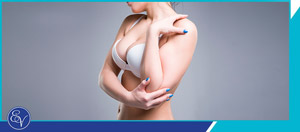 Table of Contents:
What is breast augmentation?
What is the difference between breast augmentation and implants?
What are the benefits of breast augmentation?
Who is a good candidate for breast augmentation?
Cosmetic surgery can achieve incredible results. Using a number of different procedures, cosmetic surgeons can enhance a person's aesthetics, giving them a natural-looking appearance. One of the most popular surgical cosmetic procedures is breast augmentation, with hundreds of thousands of procedures performed every year in the United States alone.
What is breast augmentation?


Breast augmentation is the process of adding volume or size to the breasts through the use of surgery. With breast augmentation, patients can enhance their breasts' appearance, feel, and size. Breast augmentation artificially increases the size of breasts by inserting saline or silicone gel implants under the skin. The implants are made of a soft, pliable material, which changes the shape and proportions of the breast. The procedure is performed by a plastic surgeon, who uses a small incision and local anesthesia to perform the surgery.

What is the difference between breast augmentation and implants?


Because the two terms "breast augmentation" and "breast implants" are sometimes used interchangeably, it can be confusing to a lot of people. However, the difference between the two terms is simple: breast augmentation is a general term used to refer to any type of procedure that enhances the size of the breast, whereas breast implants are synthetic parts (often made of saline or silicone) that are used in the augmentation process. Breast implants are a type of breast augmentation, but they are not the only way to increase the size of the breasts.

What are the benefits of breast augmentation?


Breast augmentation provides many benefits, including:

• Increases Breast Size — The most obvious benefit of breast augmentation is an increase in breast size. One of the most common reasons why women seek breast augmentation is the desire to increase breast size. But contrary to popular belief, the desire for larger breasts is not simply to please others or to look more attractive; breasts play an important role in a woman's sense of femininity, and some women feel that having larger breasts can help them to better express that aspect of their identity.
• Updates One's Appearance at Any Age — While many people associate breast augmentation with women in their 20s (often thanks to the media), in truth, cosmetic breast surgery is sought by women of nearly all ages; women in their 30s, 40s, 50s and beyond can all enjoy the benefits of this transformative procedure, including the rejuvenated appearance it provides.
• Creates a More Balanced Figure — Most women seeking breast augmentation are not going for the supersized look; for the average patient, it is all about balance. When breasts appear too small for a woman's frame, her entire shape can look unbalanced, prompting many women to improve their proportions.
• Improves Breast Shape — Breast augmentation is not just about enhancing size, it is also about providing a natural-looking and sightly shape and contour. Breast implants also come in a variety of shapes, including round and contoured, able to achieve a wide number of different appearances.
• Corrects Asymmetry — Breast asymmetry is completely normal and quite common, but it can make it difficult to find bras, swimsuits, and clothing that fit properly. In addition to this, many women feel uncomfortable with the appearance of their asymmetrical breasts as they feel it looks unnatural.
• Boosts Confidence — Breast augmentation can have a powerful effect on a woman's self-esteem and outlook on life; many patients wish they had undergone breast surgery sooner because they are so satisfied with the results.

Who is a good candidate for breast augmentation?


Good candidates for breasts augmentation:

• Are in generally good physical health
• Have sagging, flattened, elongated or asymmetrical breasts
• Do not smoke
• Do not consume significant amounts of alcohol
• Are in a healthy frame of mind
• Have realistic expectations
• Listen to their surgeon's honest assessment
• Understand the risks and the rewards
• Want the procedure for their own reasons, and not because of someone else's desires
• Have the ability to properly rest & recover
• Are at least 18 years old

If you desire bigger, fuller breasts, come to En Vogue Medi-Spa to find out if you are a good candidate for breast augmentation surgery. Our clinics are located in Southampton, PA and Langhorne, PA. For more information, contact our friendly staff to schedule a consultation. We are open 5 days a week and serve clients from Southampton PA, Langhorne PA, Newtown PA, Woodmont PA, Willow Grove PA, Horsham PA, Levittown PA, Parkland PA, and surrounding areas.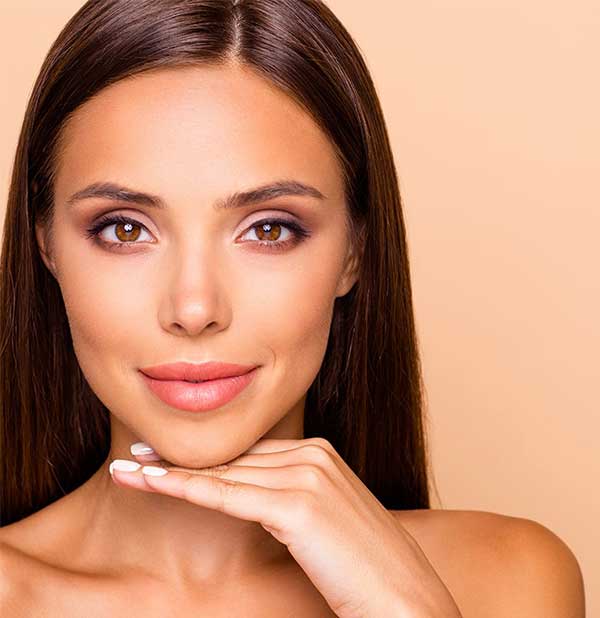 Additional Services You May Need