CoolSculpting Specialist Questions and Answers
En Vogue Medi-Spa has a team of professionals that can help you reach your desired aesthetic goals with CoolSculpting. For more information, Call or book an appointment. We are located at 44 2nd St Pike Southampton PA 18966.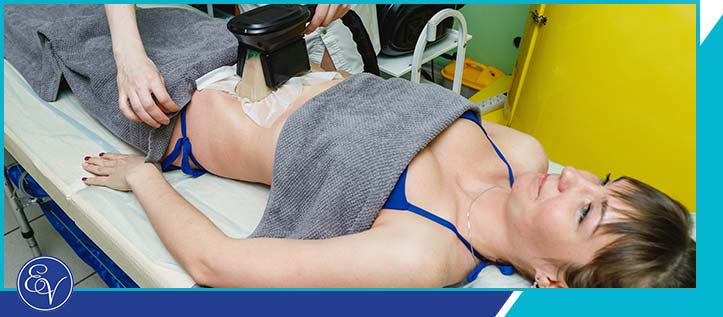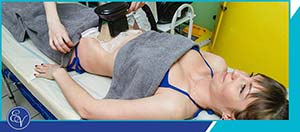 If you are familiar with body contouring procedures, there is a good chance that you have heard of CoolSculpting, which is an FDA-approved treatment that uses fat freezing technology to eliminate stubborn areas of unwanted fat in natural and effective ways. CoolSculpting is an increasingly popular way to address areas of fat that stubbornly stick around despite our best efforts to get rid of them through diet, exercise, and the whole gamut. Whether you are well-informed about CoolSculpting or are just hearing about it today, our CoolSculpting specialists at En Vogue Medi-Spa can answer any of your questions about this innovative procedure.
What type of medical professional does CoolSculpting?
CoolSculpting can be provided by any plastic or cosmetic surgeon, dermatologist, or certified CoolSculpting medical professional. If you are considering a CoolSculpting procedure, it is important that you receive the treatment from a qualified and properly trained medical professional for both safety and quality purposes.
What questions should I ask a CoolSculpting specialist?
Even if you feel like you want more information about CoolSculpting treatment when speaking with a CoolSculpting specialist, it can sometimes be difficult to know which questions you should ask. With that in mind, here are some helpful questions you can ask your CoolSculpting specialist to learn more about this procedure:
Am I a good candidate for CoolSculpting treatment?
How many CoolSculpting treatment sessions will I require to achieve my desired results?
How much fat can CoolSculpting remove?
When can I expect to notice results from CoolSculpting treatment?
Where do the fat cells go after they are frozen with CoolSculpting?
How many CoolSculpting procedures have you completed?
Have your patients been happy with their results from CoolSculpting?
Is there any downtime with CoolSculpting treatment?
What can I do to optimize and maintain my CoolSculpting results?
Who is a good candidate for CoolSculpting?
Anyone who is looking for a way to get rid of stubborn areas of unwanted fat while being close to their goal weight is a good candidate for CoolSculpting. While CoolSculpting is a safe and highly effective procedure, it is not a viable solution for weight loss. On the contrary, it is an ideal treatment for individuals who are trying to maintain a certain form or figure. It is also highly beneficial when used as a complementary treatment to natural weight management habits like a healthy diet and regular exercise.
Can the CoolSculpting specialist treat more than one area?
Yes! CoolSculpting specialists can safely treat several different areas, depending on the patient's needs and treatment goals. Some of the areas that a CoolSculpting specialist can treat include the following:
Abdomen
Back and bra area fat
Banana rolls, which is the area underneath the buttocks
Flanks, also referred to as "love handles"
Submental fullness, which refers to the fatty tissue underneath the chin
Thighs
Upper arms
The treatment procedure for CoolSculpting is the same regardless of the area being treated. The CoolSculpting specialist uses a vacuum device shaped like a small wand that suctions the skin in the treatment area and freezes the fat cells in that region. The relatively small size of the CoolSculpting device allows it to be more precise in harder-to-reach areas and can provide patients with more tailored results to fit their needs and goals.
Our CoolSculpting specialists at En Vogue Medi-Spa in Southampton, Pennsylvania, would be happy to provide you with CoolSculpting treatment if it interests you! Check out before and after photos of our clients. For more information about CoolSculpting, please call us or schedule a consultation. En Vogue Med-Spa is conveniently located at 44 2nd St Pike Southampton, PA 18966. We serve clients from Southampton PA, Woodmont PA, Willow Grove PA, Horsham PA, Levittown PA, and Parkland PA.