Is a Hydrafacial Better than a Regular Facial?
Hydrafacial utilizes advanced technology and a vacuum-based extraction system to deeply cleanse and hydrates the skin. It aims to provide immediate results, such as improved skin texture, brightness, and a more hydrated complexion. If you are planning to get a hydrafacial, come to En-Vogue MediSpa. Our clinics are located in

Southampton, PA

, and

Langhorne, PA

. For more information,

contact

our friendly staff to

schedule a consultation

.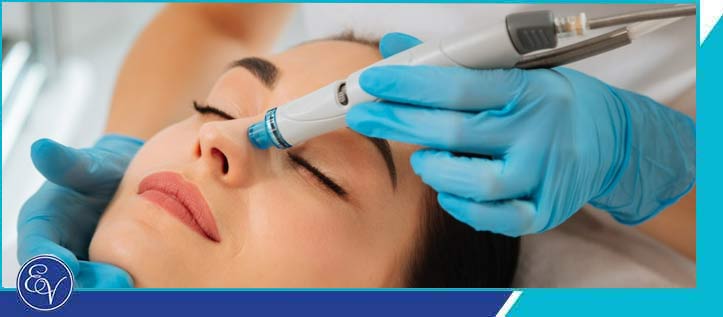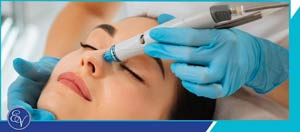 Table of Contents:
What does a HydraFacial do?
Is a HydraFacial worth the money?
Is a HydraFacial better than a regular facial?
How often should I get a HydraFacial?
HydraFacials use technology to cleanse and remove debris and dirt from your pores with a suction device. This device also fills the pores with antioxidants and hydrating peptides, giving you an instant glow. Once the treatment is completed, you can see all that has been removed from your pores, if you wish. Many people find this quite fascinating.
HydraFacial is a gentle process that doesn't require manual extraction of dirt and debris like regular facials. You will notice improved hydration, a decrease in fine lines, and minimized dark spots.
What does a HydraFacial do?

HydraFacial is a patented facial treatment that is widely available in dermatology offices and med spas. It is also referred to as "hydradermabrasion" because the treatment includes exfoliation similar to microdermabrasion and then paired with hydrating serums.

It is known for its special three-step process. It deep cleans the skin, exfoliates, and then hydrates the skin at the end. This treatment can help treat an array of skin conditions including, dryness, acne, and wrinkles.

The procedure is similar to regular facials but provides more dramatic results. This is done by using a specially designed wand that does the cleaning, exfoliating, and hydrating with serums that can be customized for your needs.
Is a HydraFacial worth the money?

HydraFacials cost a little more than regular facials. Add-ons or other treatments will increase the cost of the treatment. The cost will also depend on the location you choose to have it done.

If you are getting a facial every month in addition to chemical peels or microdermabrasion, you may find that HydraFacials are less expensive. Like a regular facial, HydraFacial is labeled as a cosmetic procedure that isn't covered by insurance.
Is a HydraFacial better than a regular facial?

A traditional facial can be a bit uncomfortable during the treatment or even just before. Extraction of dirt and debris happens when the specialist or doctor gets to the deepest layer of skin to cleanse the pores. This is what people least enjoy about regular facials. The traditional facial has the possibility of leaving the skin red after the treatment and for others, it can cause skin eruptions following the treatment.

HydraFacial is much more comfortable. Some people say that it is like getting a light massage on your face. The extraction process is also more gentle than that of a traditional facial. The HydraFacial can enhance your skin tone while simultaneously treating issues with acne or other skin concerns. Also, HydraFacial doesn't cause irritation or redness after the treatment.
How often should I get a HydraFacial?

The frequency of HydraFacial treatments will depend on your skin type and the recommendation of your provider. Some websites suggest every four weeks for treatments and others state every two weeks. Discuss this with your specialist to determine what frequency will give the results you are looking for.
What are the benefits of HydraFacials?

You already understand that HydraFacials will cleanse, exfoliate, extract, and hydrates your skin in a very comfortable way. There are some other things to consider when thinking about HydraFacials:

● It has long-lasting results.
● It is suitable for all skin types.
● The peptides are used to heal your skin and minimize lines and wrinkles.
● There is no discomfort, irritation, or downtime.
● The hydration effect is very good.

If you are considering getting a HydraFacial, talk with the friendly staff at En-Vogue MediSpa to find out how it can help you feel and look better, We have trained and experienced staff who can help make this treatment ideal for you. You can reach us by phone or request an appointment using the online booking system. Our clinics are located in Southampton, PA, and Langhorne, PA. For more information, contact our friendly staff to schedule a consultation. We are open 5 days a week and serve clients from Southampton PA, Langhorne PA, Newtown PA, Woodmont PA, Willow Grove PA, Horsham PA, Levittown PA, Parkland PA, and surrounding areas.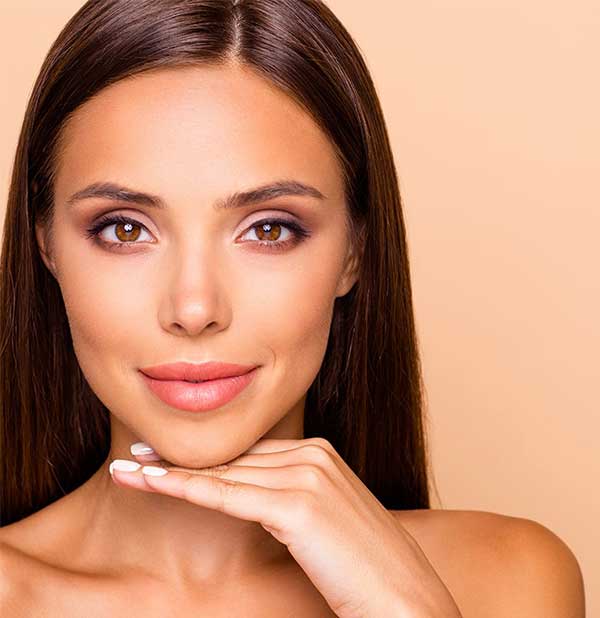 Additional Services You May Need