'Do You Think I'm Fat, Doctor?' – How to Use Empathy to Help Patients Lose Weight
At En Vogue Medi-Spa, our team of professionals understands how physically, emotionally, and psychologically trying the weight loss process can be. That's why we focus on providing services that are safe, professional, and compassionate so that you always leave our clinic feeling satisfied and empowered. we would love to help move you forward in your journey toward optimal health. Our clinics are located in

Southampton PA

, and

Langhorne PA

. For more information,

contact

our friendly staff to

schedule a consultation

.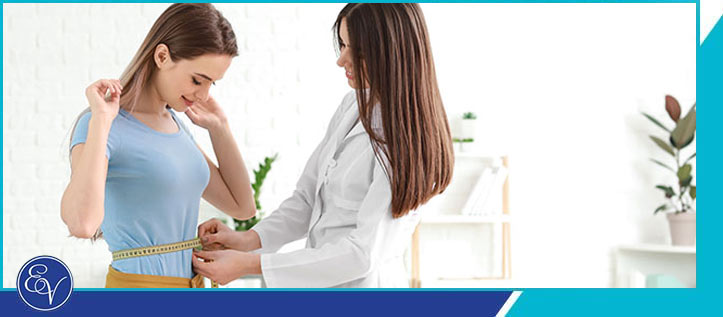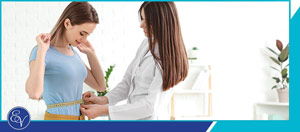 Table of Contents:
What is the relationship between weight and chronic illness?
How do medical weight loss doctors encourage a patient to lose weight?
Is Self-Compassion Critical for Weight Management?
How do medical weight loss doctors use empathy to motivate patients?
Empathy refers to a person's ability to understand, share, and relate to the feelings of another individual. Having empathy is especially important in health care, as it helps healthcare professionals to recognize and validate the patient's emotional response to personally distressing situations. By practicing and conveying empathy in an honest and meaningful way, those in the healthcare industry are better able to enhance the patient experience while also providing an accurate, and thoughtful, diagnosis and treatment plan.
What is the relationship between weight and chronic illness?

Excess weight and/or obesity has a direct correlation with the development of both acute and chronic illness. Those who carry excess weight are more likely to develop cognitive, reproductive, pulmonary, cardiac, and respiratory issues throughout their life. This can be the result of your body trying to manage the physiological stress of carrying around too much weight over a prolonged period or the changes that excess weight can cause to hormone levels and metabolic processes.
 
Through clinical studies done over the long term, we now know that obesity reduces both the quality and length of one's life. However, on a positive note, it has also been found that losing as little as 5-10% of excess fat stores can significantly improve overall physical and mental health – even if the patient never achieves their ideal weight within their lifetime. 
How do medical weight loss doctors encourage a patient to lose weight?

Medical weight loss programs provide patients with the clinically substantiated and top-tier medical support that they need to shed excess weight in a safe and sustainable manner.
 
Medical doctors offer a comprehensive approach to weight loss that takes your unique physiological and psychological needs into consideration. This includes a full metabolism and body composition analysis, nutrition and dietary advice, exercise programs, physical therapy, psychological therapy, appropriate medication, behavioral therapy, dietary supplements, and an abundance of lifestyle and stress management tools.
 
In addition to providing patients with the customized weight loss plan that they need to experience sustainable weight loss, a medical weight loss program also provides in-clinic support on a regular basis. This increases support and accountability, while also allowing the doctor to provide further health and wellness support. 
 
Lastly, one of the most positive aspects of medically assisted weight loss is that the support doesn't end once the patient's weight loss target has been achieved. They continue to have the resources, tools, and medical support that they need to ensure the changes made are changes made for life.
Is Self-Compassion Critical for Weight Management?

We're often our own worst enemy when it comes to weight loss, as it's incredibly easy to get down on yourself, lose motivation, or feel like the progress you're making isn't good enough. However, it's important to give yourself access to unconditional compassion as you navigate the journey of long-term weight management.
 
Clinic research supports that self-compassion is beneficial when it comes to dietary and exercise behaviors. Changes rooted in unconditional compassion result in long-term behavior changes, while self-criticism has been shown to undermine motivation while also being detrimental to your weight goals.
 
In addition, research has also found that higher levels of self-compassion minimize your likelihood of regaining weight, enhance your ability to eat intuitively and mindfully, and also reduce levels of body shame and dysmorphia.
How do medical weight loss doctors use empathy to motivate patients?

Empathy offers personal insights that far exceed those found in the patient's medical history alone. By establishing honest and meaningful connections, doctors are actively displaying that they care for the patient, are thoughtfully listening and considering their concerns, and are willing to help them in a way that feels less clinical and more human. 
 
By integrating empathy into their practice, weight loss doctors establish a mutual understanding between patient and physician, helping to build trust, understanding, and compassion. This also positively affects the patient, reducing their fears about being judged for asking for help on their weight loss journey.
 
Clinical research has shown that empathy and compassion are the cornerstones to ensuring patients adhere to their treatment plan and take medicine as prescribed.
 
If you're looking for compassionate care on your weight loss journey, the dedicated team at En Vogue Medi-Spa would love the opportunity to support you. Contact us today for more information about our weight management services or schedule an appointment online at your earliest convenience. Our clinics are located in Southampton PA, and Langhorne PA. We are open 5 days a week and serve clients from Southampton PA, Langhorne PA, Newtown PA, Woodmont PA, Willow Grove PA, Horsham PA, Levittown PA, Parkland PA, and surrounding areas.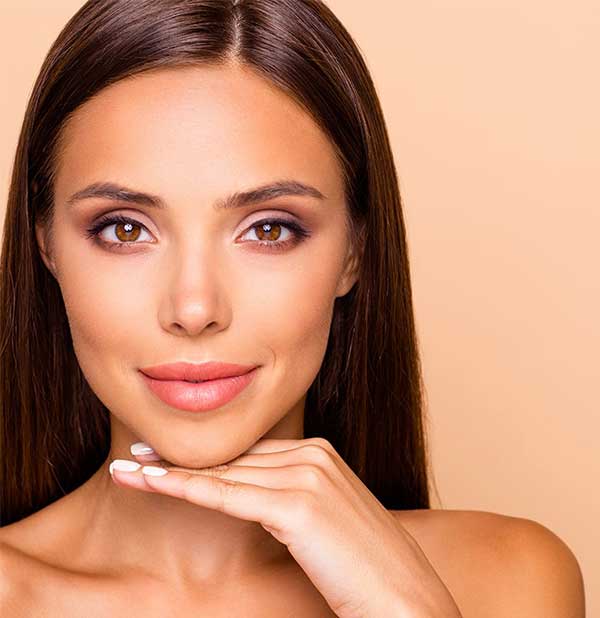 Additional Services You May Need