What Are the Benefits of CoolSculpting
Read on to find top benefits of CoolSculpting and why you might seek this procedure. For more information, talk to a specialist at En Vogue Medi Spa by

calling

or booking an

appointment

. Our clinics are located in Southampton, PA and

Langhorne, PA

.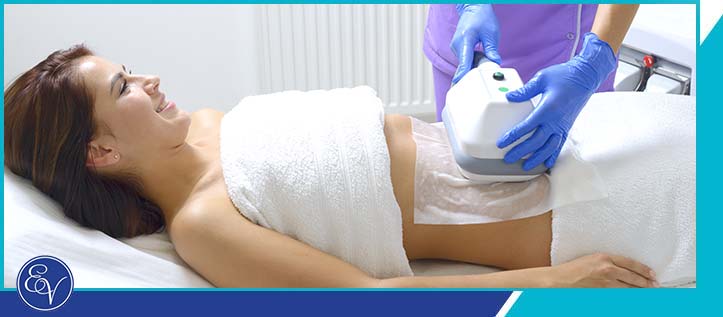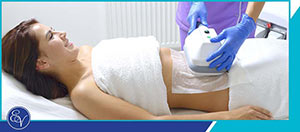 Table of Contents:
What are the benefits of CoolSculpting?
In addition to these benefits, is CoolSculpting FDA approved?
Where can I learn more about the benefits of CoolSculpting?
If you are on the fence about whether you should pursue a particular cosmetic treatment or not, it can help to know what the benefits of that treatment are to determine if it is worth the investment. With regard to CoolSculpting, you may find this body contouring procedure beneficial if you are looking for a treatment to get rid of areas of fat that refuse to go away no matter what you do. While CoolSculpting is not a viable weight-loss treatment, it has numerous benefits when used to maintain a certain tone or figure or in combination with natural weight loss methods like diet and exercise. We have provided some more information on those benefits below!
What are the benefits of CoolSculpting? 


CoolSculpting, which is a cosmetic procedure that uses fat freezing technology to eliminate areas of stubborn fat, is a highly effective body sculpting treatment with numerous benefits! Here are some of the main benefits of CoolSculpting.

Less Expensive Than Surgical Options

In general, CoolSculpting is significantly less expensive than surgical fat reduction treatments like liposuction. The reason CoolSculpting is more affordable is that it is non-surgical, which means no scalpels or general anesthesia are needed!

Non-invasive

The non-surgical benefits of CoolSculpting extend beyond matters of cost and expenses, such as the fact that there is little to no downtime with CoolSculpting as a non-invasive procedure. As such, most patients are free to resume their daily tasks immediately after a CoolSculpting treatment session has concluded. Additionally, since CoolSculpting does not open up your skin to remove fat, it is also safer and poses fewer risks of infection.

Versatile Treatment Areas

Stubborn areas of fat can appear in several different regions, from discreet ones to more conspicuous places. As such, the best fat reduction treatments are flexible enough to work on any of those areas that a patient wants to have addressed, and CoolSculpting does a great job of accomplishing that.

Whether you are seeking fat reduction for your abdomen, back and bra area, flanks or love handles, thighs and underneath the buttocks, upper arms, or even underneath your chin and jawline, CoolSculpting can provide excellent results.

Clinically Proven Fat Loss

CoolSculpting is a leading non-surgical fat reduction treatment with over 7 million treatment cycles performed across the world and a high patient satisfaction rate. Furthermore, over 50 clinical publications have documented the effectiveness and safety of CoolSculpting for fat reduction.

In addition to these benefits, is CoolSculpting FDA approved?


Patient safety is always the most important factor in any treatment, CoolSculpting included. To that extent, CoolSculpting is approved by the Food and Drug Administration (FDA) for the safe treatment and reduction of unwanted fat.

Where can I learn more about the benefits of CoolSculpting?


To learn more about the benefits of CoolSculpting, we have other articles on our website that go into depth on how CoolSculpting works, how it compares to other fat reduction treatments, what results you can expect from CoolSculpting, what you can expect during a treatment session, and additional helpful information. You can also get in touch with one of our CoolSculpting specialists at En Vogue Medi-Spa, who can provide you with in-depth knowledge on the benefits of CoolSculpting, or you can book an appointment to see for yourself! En Vogue Medi-Spa proudly provides CoolSculpting to any eligible person looking to get rid of stubborn areas of fat. Check out before and after photos of our clients. If you would like an appointment with us or more information about CoolSculpting, please call us or schedule a consultation. En Vogue Med-Spa has convenient locations to serve you. We are open 5 days a week and serve clients from Southampton PA, Langhorne PA, Newtown PA, Woodmont PA, Willow Grove PA, Horsham PA, Levittown PA, Parkland PA, and surrounding areas.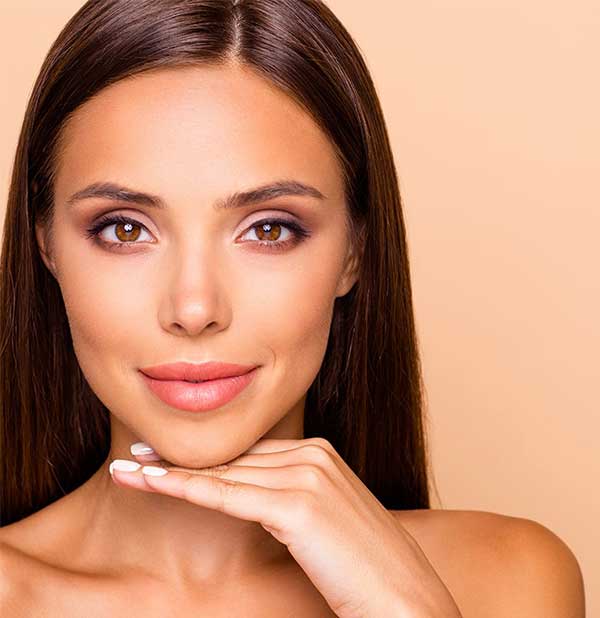 Additional Services You May Need