Dysport Injections Specialist in Southampton, PA, and Langhorne, PA
Are you in search of something that reduces wrinkles and makes your skin youthful? Dysport injections are available at En Vogue Medi Spa which can rejuvenate your skin. Our clinics are located in Southampton, PA and

Langhorne, PA

. For more information, 

contact

our friendly staff to 

schedule a consultation

.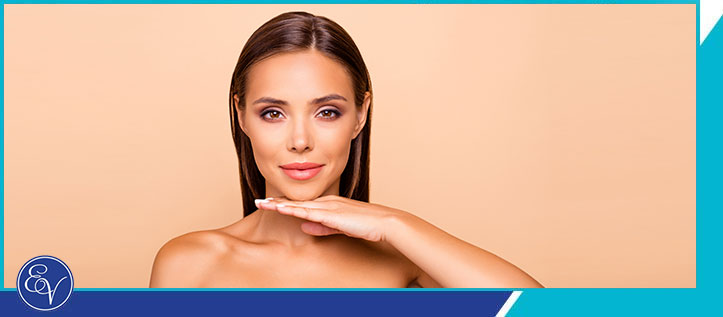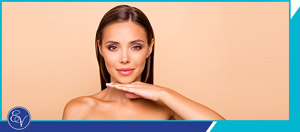 Table of Contents:
What are Dysport injections used for?
Does Dysport work immediately?
How can I make my Dysport last longer?
Who is a good candidate for Dysport?
If you have noticed the development of moderate to severe frown lines between your eyebrows and are in search of a quick and easy treatment to make you feel more comfortable in your own skin again, Dysport may just be the solution you are seeking! Dysport injections offer natural results to make your skin look younger and rejuvenated without the need for typical post-treatment downtime from invasive surgery and come with very simple aftercare.
What are Dysport injections used for?

Dysport is a temporary injection done typically on the face to reduce wrinkles. It reduces muscle activity wherever placed to treat moderate to severe frown lines between the eyebrows. They are used to temporarily prevent muscle contractions at the site of injection, which reduces the look of wrinkles in the skin. Dysport can be used as a preventative measure or to temporarily diminish the look of already existent wrinkles. Results from Dysport can last for months before clients will need to get another injection done to continue the treatment.
Does Dysport work immediately?

Within 2 to 4 days of receiving Dysport injections, you can see a noticeable difference in the definition of wrinkles, but it can take up to 10 to 14 days for the final results to fully take effect. Dysport has been shown to take effect a little faster than Botox but is only used to reduce the lines between the eyebrows.

To see results a little faster, it is recommended to move the muscles near the injection site frequently (around 200 times per day) since the injection will be a liquid that settles into the wrinkles, so muscle contraction nearby helps to move the gel into the proper placement a little quicker.

Doctors also recommend avoiding putting pressure on the injection site until the liquid has settled into place, so try your best to sleep on your back exclusively after the treatment, and only use cosmetics on your face if they can be easily removed without rubbing. Your body temperature can also affect how the liquid injection settles in, so avoid taking a hot bath or shower or doing strenuous activities that will cause your body temperature to rise for at least 24 hours after receiving treatment. To ensure that the treatment heals and settles properly, make sure that the site of treatment is properly protected from the sun and harmful UV rays.

How can I make my Dysport last longer?

Getting the most out of your Dysport treatment is similar to taking care of your skin in general. The number one thing you can do to protect your treatment and the overall health of your skin is to avoid prolonged sun exposure. The sun's UV rays can be strong enough to reverse all of the hard work that the injection treatment has done, so be sure to use sunscreen on your face whenever you are going outside, even if it doesn't seem that sunny out, UV rays can penetrate through clouds. Always check the UV index for the day to know how much protection you need. It is also recommended that you develop a daily skincare routine that keeps your skin hydrated and clean. Everyone has different skincare, so consider consulting with a professional to ensure you are using the right products and the correct routine that is best suited for your lifestyle and skin type.

The quality of your diet can also determine the health of your skin so it is recommended to integrate a healthy diet into your life to prolong the effects of your Dysport treatment and aid in supporting your overall health, and the same goes for regular exercise. Stress can also cause more wrinkles, so to prolong the life of your Dysport treatment, it is recommended to avoid stress wherever possible.

The next step to ensuring that the effects of your Dysport treatment last as long as possible is to make sure you keep up with your treatments. The injections are temporary, and their effects will gradually fade after 3 to 4 months.
Who is a good candidate for Dysport?

Dysport injectable treatments are available for anyone over the age of 18 that is not pregnant or nursing and can confirm that they do not have an allergy to any of the ingredients that are included in Dysport. They are typically recommended for anyone between the ages of 18 and 64 who is unhappy with the appearance of frown lines that they have developed between their eyebrows. Still, it really just depends on the severity of the wrinkles that are treatable through Dysport injections.

A good candidate is someone who can commit to continuing the treatment as the results are not permanent, and who is able to follow the before and after care instructions as doing so is vital to the success of the treatment.

If you are looking for a Dysport injection specialist, visit the professionals at En Vogue Medi Spa. Our clinics are located in Southampton, PA and Langhorne, PA. For more information, contact our friendly staff to schedule a consultation. We are open 5 days a week and serve clients from Southampton PA, Langhorne PA, Newtown PA, Woodmont PA, Willow Grove PA, Horsham PA, Levittown PA, Parkland PA, and surrounding areas.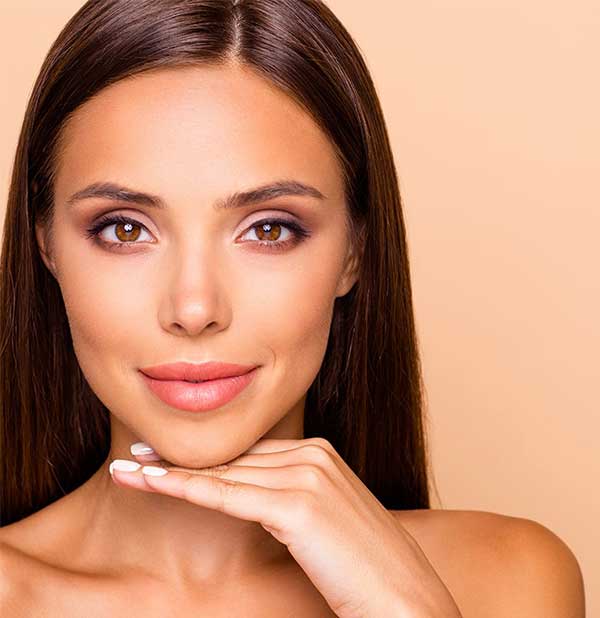 Additional Services You May Need