CoolSculpting After Effects Questions and Answers
Are you looking for a non-invasive procedure to get rid of stubborn fat? If so, CoolSculpting may be right for you! Read on to find out more about what to expect after CoolSculpting. For more information, talk to a specialist at En Vogue Medi Spa by

call

ing us

or booking an appointment. We have

convenient locations

to serve you.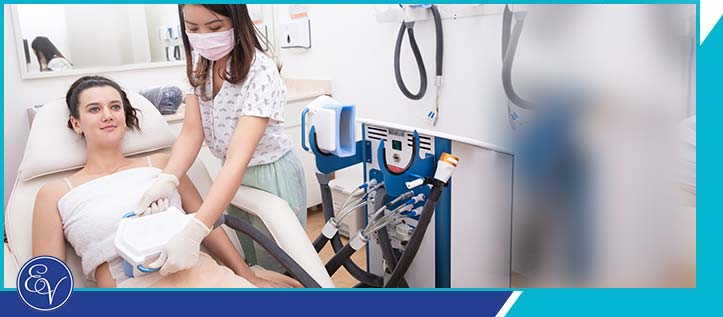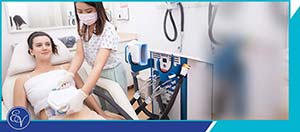 Table of Contents:
What can I expect after CoolSculpting?
Where does the fat go after CoolSculpting?
Will I notice an immediate difference after CoolSculpting?
How can I speed up my CoolSculpting results?
CoolSculpting is a non-invasive body contouring procedure that uses fat freezing technology to safely and effectively get rid of areas of stubborn and unwanted fat. While this procedure is safe and effective, most patients will want to know what they are getting themselves into with CoolSculpting treatment in terms of after effects and results. As such, we hope we have answered your questions about the after effects of CoolSculpting thoroughly in what follows, but if you have any further questions about CoolSculpting treatment, we would be happy to answer them for you, as well!
What can I expect after CoolSculpting?


One of the main benefits of CoolSculpting is that it produces excellent results without requiring you to go under the knife. Therefore, as a minimally invasive, non-surgical cosmetic procedure, CoolSculpting requires little to no downtime. As such, most patients are able to return to work or whatever their day has in store for them immediately after their CoolSculpting appointment without any worry of complications.

In terms of the results you can expect after CoolSculpting, the fat cells that are frozen during a CoolSculpting procedure are permanently destroyed, which means that the results are also permanent. However, new fat cells can develop in the treatment areas after CoolSculpting through natural means. In general, most patients experience peak results from CoolSculpting approximately four to six months after their treatment session.

Where does the fat go after CoolSculpting?


After the CoolSculpting wand pulls in the skin in the treatment area and freezes the fat cells to a temperature that triggers their natural death and decomposition, the fat cells are eliminated through your body's lymphatic system. The primary purpose of the lymphatic system is to reduce swelling and remove waste.

As such, when the frozen and disintegrated fat cells enter the lymphatic system after a CoolSculpting session, they are sent to your kidneys and liver so that your body can effectively eliminate them through urination. With that being said, the decomposition and elimination of the fat cells is a gradual process that takes place over several months.

Will I notice an immediate difference after CoolSculpting?


While CoolSculpting is highly effective at reducing unwanted, stubborn fat, the results are not immediate, as the process of decomposition and elimination is gradual. With that being said, most patients start to see results from CoolSculpting between one and three months after their treatment session, and some may even notice results as early as three weeks after treatment.

How can I speed up my CoolSculpting results?


Although CoolSculpting results are not immediate, there are some things you can do to speed up the process and see your CoolSculpting results quicker. One effective way is through exercise. Exercise speeds up your metabolic rate, which will affect the speed with which your body decomposes and eliminate the frozen fat cells from CoolSculpting. Other things you can do to maximize your results and speed up the process include drinking plenty of water, eating a healthy diet, and massaging the treatment area frequently. Even if such practices do not speed up the process by much, they will enhance the quality of your CoolSculpting results. En Vogue Medi-Spa proudly provides CoolSculpting treatments to any eligible individual looking for a safe and effective way to get rid of unwanted fat. If you would like more information about our CoolSculpting services and what to expect after treatment, we welcome you to call us or schedule a consultation! Check out before and after photos of our clients. We have convenient locations to serve you. We serve clients from Southampton PA, Woodmont PA, Willow Grove PA, Horsham PA, Levittown PA, and Parkland PA.