What to do After CoolSculpting for Best Results
CoolSculpting is a non-invasive and non-surgical procedure with no downtime! Learn more about how you can achieve the best results. For more information, talk to a specialist at En Vogue Medi Spa by

call

ing us

or booking an

appointment

. Our clinics are located in Southampton, PA and

Langhorne, PA

.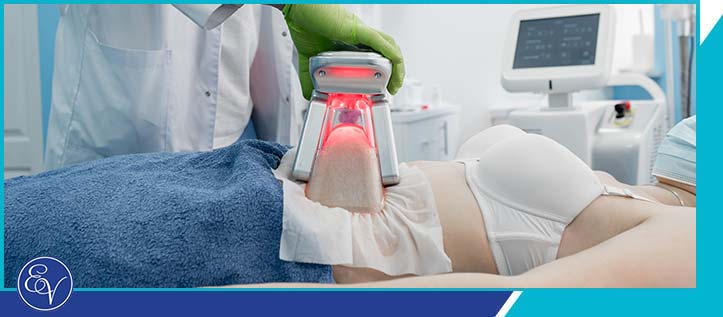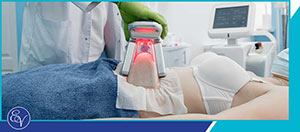 Table of Contents:
How is CoolSculpting performed?
What can I expect for my first visit?
How to Speed Up CoolSculpting Results?
What to avoid after CoolSculpting?
When committing to a treatment like CoolSculpting, it is helpful to know how to optimize your results before your appointment even starts. That way, you will be prepared to do what it takes to ensure great CoolSculpting results the minute you leave the clinic. Here is some helpful information about CoolSculpting and what you can do to optimize your results.
How is CoolSculpting performed?


A CoolSculpting procedure is typically performed in a clean medical spa setting. To begin the procedure, the CoolSculpting specialist, which can be a plastic surgeon, dermatologist, cosmetic surgeon, or another medical professional, will apply a clear gel pad to the treatment area. The pad is used to create a barrier between the cooling panel and your skin to minimize any discomfort.

Once the gel pads are in place, your provider will apply the CoolSculpting applicator to the treatment area. The applicator is a vacuum device shaped like a wand. When used on your skin, the applicator adheres to your body and suctions the skin in the treatment area so that your skin comes into contact with the cooling panel, which will freeze the fat cells in the treatment area. You will likely feel some pulling and pinching sensations as this occurs, but the sensations will subside once the cooling panel numbs the area.

Your CoolSculpting provider will leave the applicators in place in the target area, where they will go to work cooling fat cells to trigger the natural death and decomposition of those cells. During this time, you can sit back and relax and do whatever you would like to pass the time—read a book, listen to music, answer your emails, or phone a friend.

In total, one session of CoolSculpting treatment should only take between 30 minutes to one hour, depending on the number of treatment areas the patient would like addressed and their treatment goals.

What can I expect for my first visit?


During your first visit for a CoolSculpting procedure, you and your CoolSculpting provider will discuss your treatment goals, the treatment areas you would like addressed, and ensure that you are an eligible candidate for CoolSculpting. Your CoolSculpting provider will also go over the specifics of the procedure and verify with you that you want to go ahead with CoolSculpting treatment.

As mentioned, you will likely feel some slight pinching and pulling on your skin as the CoolSculpting applicator does its magic. However, the cooling panel will eventually numb the treatment area, which will minimize any discomfort. Once the treatment area is numbed, the procedure should feel fairly relaxing and routine. Your provider will also let you know how long the applicator will be used before the procedure starts.

Once the treatment session is complete, you should be able to leave the clinic and return to work or whatever your day has in store for you without any worry of complications. Since CoolSculpting is non-surgical and non-invasive, there is no required downtime after the treatment concludes.

How to Speed Up CoolSculpting Results?


CoolSculpting results are not immediate, as the decomposition and elimination of the fat cells take time. Most patients start noticing results from CoolSculpting approximately one to three months after treatment.

With that being said, there are some things you can do to speed up and maximize your results from CoolSculpting, such as regular exercise, frequently massaging the treatment area, drinking plenty of water, and heating a healthy diet.

What to avoid after CoolSculpting?


Since there is no downtime required after CoolSculpting, the list of things to avoid after the treatment is quite short. If you feel lingering tenderness in the treatment area, avoid wearing tight-fitting clothes, as the treatment area may have some routine inflammation that should go down in a day or two. Additionally, you should avoid too much sitting around after treatment. Some light exercise, such as walking or yoga, will help with blood circulation and reduce inflammation. Your CoolSculpting provider can let you know if there is anything else you should avoid after CoolSculpting. En Vogue Medi-Spa provides comfortable, effective, and efficient CoolSculpting treatment. Check out before and after photos of our clients. Our clinics are located in Southampton, PA and Langhorne, PA. For more information, contact our friendly staff to schedule a consultation. We are open 5 days a week and serve clients from Southampton PA, Langhorne PA, Newtown PA, Woodmont PA, Willow Grove PA, Horsham PA, Levittown PA, Parkland PA, and surrounding areas.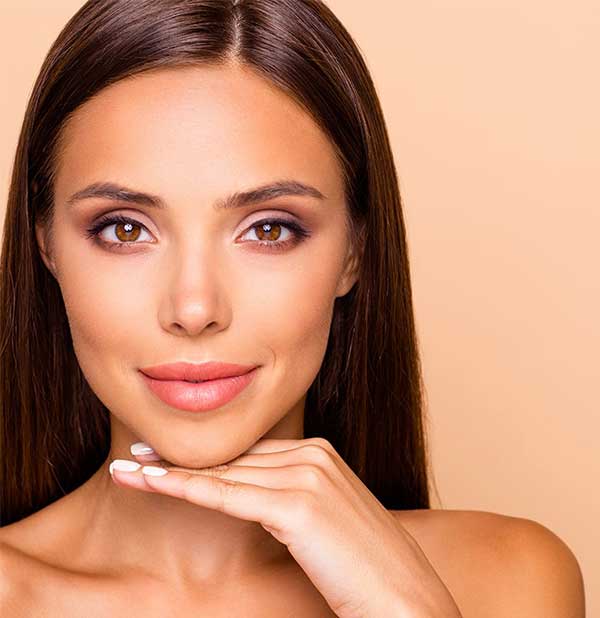 Additional Services You May Need