CoolSculpting Cost in Southampton, PA
Been thinking about trying CoolSculpting but not sure about the average cost of CoolSculpting? Contact us today for a consultation with our specialists at En Vogue Medi-Spa! Call us or book an appointment. We are located at 44 2nd St Pike Southampton PA 18966.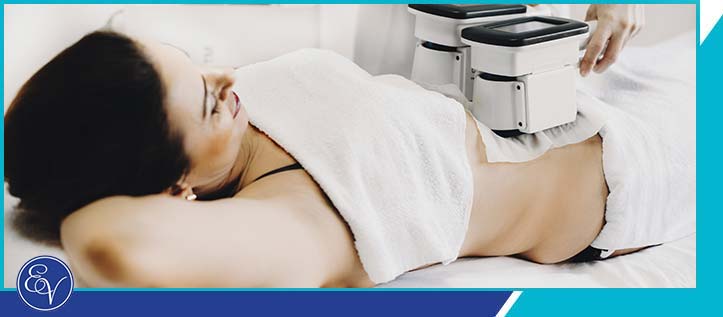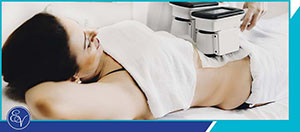 CoolSculpting is a non-surgical and non-invasive body contouring procedure involving the use of fat freezing technology to eliminate stubborn areas of subcutaneous fat safely and effectively. CoolSculpting treatment is also highly versatile, as it can be used on the abdomen, back, arms, thighs, buttocks, or underneath the chin and jawline. While there are many benefits that CoolSculpting can provide, most patients want to know how much the procedure will cost them before they commit to going forward with CoolSculpting. With that in mind, we hope our answers below can help you decide if CoolSculpting is the right option for you!
How much does CoolSculpting cost?
The cost of CoolSculpting varies according to several factors, such as the location of the clinic, the provider's expertise, the number of treatment areas the patient would like addressed, and how much fat the patient hopes to eliminate with CoolSculpting treatment. With that being said, CoolSculpting is comparable in cost to other fat reduction treatments.
If you would like to know how much CoolSculpting costs at En Vogue Medi-Spa in Southampton, PA, we welcome you to give us a call. We would be happy to go over any of the financial details related to CoolSculpting with you!
Will insurance cover my CoolSculpting treatment?
Since CoolSculpting is considered a cosmetic treatment, it is not generally covered by medical insurance providers. With that being said, it might be worth checking in with your insurance plan to see if there are any coverages available for cosmetic procedures like CoolSculpting with your policy.
If the cost of CoolSculpting is a concern for you, we also have financing options at En Vogue Medi-Spa through CareCredit Financing to make the price of this treatment more manageable for you. Keep an eye on our Specials page and sign up for more promotions with your email for other ways to save on CoolSculpting.
Is CoolSculpting less expensive than liposuction?
Since CoolSculpting is a non-surgical procedure, it is typically less expensive than liposuction, which is a surgical fat reduction procedure. Not only is the CoolSculpting procedure generally less expensive than liposuction, but CoolSculpting also does not require any downtime after the procedure. In this way, CoolSculpting also saves you time away from work or doing the things you love that would be necessarily put on hold after a liposuction procedure as your body heals from the surgery.
What are the requirements for getting CoolSculpting?
In general, anyone looking for a way to get rid of areas of unwanted subcutaneous fat that stubbornly refuses to go away despite your best efforts is a good candidate for CoolSculpting. However, there are some requirements that a successful candidate must meet before they can go forward with CoolSculpting treatment. Some of those requirements include:
Eligible candidates must have at least one inch of pinchable subcutaneous fat in the treatment area
Eligible candidates must be near their goal weight or body mass index (BMI), as CoolSculpting is not a viable treatment for weight loss
Candidates should have a specific area of fat that they want to have addressed with CoolSculpting and approach CoolSculpting with reasonable expectations
Candidates should maintain a healthy diet and lifestyle for sustained positive results from CoolSculpting
If you are looking for a clinic in Southampton, PA, that provides high-quality CoolSculpting services, we welcome you to check us out at En Vogue Medi-Spa! Our CoolSculpting specialists would be happy to provide you with our top-notch services. Check out before and after photos of our clients. For an appointment or more information about CoolSculpting cost at our clinic, call us or schedule a consultation. En Vogue Med-Spa is conveniently located at 44 2nd St Pike Southampton, PA 18966. We serve clients from Southampton PA, Woodmont PA, Willow Grove PA, Horsham PA, Levittown PA, and Parkland PA.