Top CoolSculpting Specialist in Southampton, PA
If you are looking for a place where you can get CoolSculpting treatment from a top-rated specialist then contact En Vogue Medi-Spa! For more information, Call or book an appointment. We are located at 44 2nd St Pike Southampton PA 18966.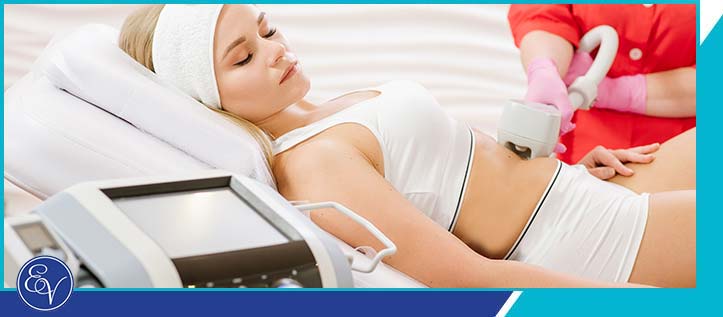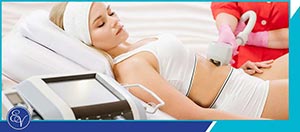 If you are looking for an effective way to eliminate unwanted areas of fat that linger like uninvited guests on your body, CoolSculpting is a great way to freeze out those areas once and for all. However, when pursuing treatments like CoolSculpting, it is important to make sure a qualified and skilled professional performs the procedure for you. At En Vogue Medi-Spa, our top CoolSculpting specialists can provide exceptional CoolSculpting services to you if you think it is something you could benefit from.
What does CoolSculpting do?
CoolSculpting is a body contouring procedure that uses fat freezing technology to eliminate areas of unwanted fat that stubbornly refuse to go away with diet and exercise. The process by which the fat cells are eliminated in a CoolSculpting procedure is known as cryolipolysis. Cryo- is the Greek word for cold, lipo- for fat, while lysis refers to the process of cell disintegration.
During a CoolSculpting procedure, a CoolSculpting specialist applies a wand-like vacuum device to the patient's skin in the treatment area. This device pulls and suctions the skin until it comes into contact with a cooling panel within the device. The cooling panel numbs the treatment area and freezes fat cells below the skin to a temperature that triggers the natural death and decomposition of those cells.
After the CoolSculpting device has done its work and the patient is free to go, the fat cells in the treatment area will continue to decompose and disintegrate. As they do so, your body will eliminate the cells through the lymphatic system, which is responsible for waste removal, among other things. The lymphatic system delivers the fat cells to your kidney and liver, where they are broken down and eliminated from the body through urination.
With that in mind, the fat reduction results from CoolSculpting are permanent but not immediate as they become noticeable over a gradual process. Most patients begin to see results from CoolSculpting around one to three months after their treatment session and experience full results approximately four to six months after treatment.
How many areas can you perform CoolSculpting at once?
CoolSculpting specialists can perform CoolSculpting on several different areas of the body. However, they can only perform the procedure on one or two areas at a time. With that being said, some of the different areas that CoolSculpting specialists can perform CoolSculpting on are as follows:
Abdominal fat
Bra back fat
Flanks, which are commonly referred to as "love handles"
Submandibular fat, which occurs underneath the jawline
Submental fat, which occurs underneath the chin
Thighs
Underneath the buttocks, which is sometimes referred to as banana rolls
Upper arms
How effective is CoolSculpting?
Numerous studies show that CoolSculpting is a highly effective fat reduction treatment option. While the results it produces are not generally as dramatic as surgical procedures like liposuction, CoolSculpting has a high success and patient satisfaction rate. Furthermore, it is a wildly popular procedure, as over 7 million CoolSculpting treatment cycles have been performed worldwide.
Do you offer CoolSculpting at En Vogue Medi-Spa?
Yes! We proudly offer CoolSculpting at En Vogue Medi-Spa. If you would like more information about our CoolSculpting services at En Vogue Medi-Spa, we have several other articles like this one on our website, or please feel free to give us a call. Check out before and after photos of our clients. For a CoolSculpting appointment with our top CoolSculpting specialists in Southampton, PA, at En Vogue Medi-Spa, we welcome you to call us or schedule a consultation. We are conveniently located at 44 2nd St Pike Southampton, PA 18966. We serve clients from Southampton PA, Woodmont PA, Willow Grove PA, Horsham PA, Levittown PA, and Parkland PA.