5 Things You Need to Know Before You Get CoolSculpting
Thinking about getting CoolSculpting done? You have come to the right place, and we are here to answer all your questions. Learn more about the benefits of CoolSculpting today. For more information, Call or book an appointment. En Vogue Medi-Spa is located at 44 2nd St Pike Southampton PA 18966.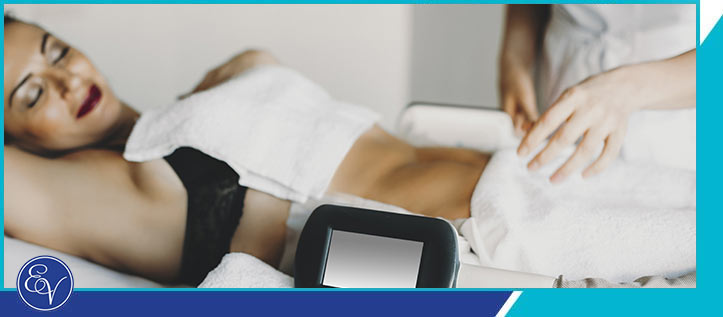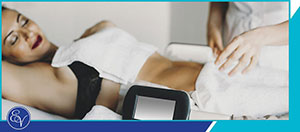 CoolSculpting is an increasingly popular body contouring procedure that relies on fat freezing technology to safely and effectively eliminate targeted fat cells from your body once and for all. It is generally recommended to anyone looking to get rid of stubborn areas of fat that continue to stick around despite your best efforts to get rid of them via diet, exercise, and other natural interventions. To give you a better idea of what you might be getting yourself into with CoolSculpting treatment, here are five different things that are helpful to know before your CoolSculpting appointment.
What type of specialist does CoolSculpting?
Several types of specialists can provide CoolSculpting, including plastic surgeons, dermatologists, cosmetic surgeons, or any medical professional who has received certified CoolSculpting training.
How many times can you CoolSculpt an area?
There is no maximum number of times that CoolSculpting can be performed on a single area! With that being said, it is recommended that you wait at least 30 days after a CoolSculpting session before scheduling another one. Furthermore, the treatment area must have at least one inch "pinchable" fat and a certain amount of tightness before CoolSculpting can produce desirable results.
Concerning the areas that CoolSculpting can be performed on, such areas include the following:
Abdomen
Back and bra area fat
Banana rolls, which refers to the area underneath the buttocks
Flanks, also referred to as "love handles"
Submandibular fat, located underneath the jawline
Submental fat, which occurs underneath the chin
Thighs
Upper arms
How many sessions will you require?
Since each patient has different needs and treatment goals, the number of sessions you will require will depend on what you hope to achieve with CoolSculpting treatment (i.e., the amount of fat you would like to get rid of, the number of treatment areas you would like addressed, and other considerations). With that being said, the average number of sessions that most patients require to achieve their desired results from CoolSculpting is around one to three treatment sessions.
What is the cost of CoolSculpting?
The cost of CoolSculpting is comparable to other non-surgical fat reduction treatments. In that light, the cost of CoolSculpting varies according to several factors, as any other fat reduction treatment does. Those factors include the location of the clinic, the expertise of the CoolSculpting provider, the number of treatment areas the patient is having treated, and others. With that in mind, if you would like to know our price ranges for CoolSculpting at En Vogue Medi-Spa, please feel free to call us! A member of our friendly administrative team would be happy to go over the financial side of things with you in regard to CoolSculpting treatment.
How long is the recovery period from CoolSculpting?
Since CoolSculpting is non-surgical and non-invasive, there is virtually no recovery period after your treatment session concludes! As such, you should be free to return to work, or whatever your day has in store for you, free from worry and complication after your CoolSculpting appointment. With that being said, it is normal to experience some tenderness in the treatment area for a day or two after CoolSculpting treatment. Still, any discomfort experienced should not be enough to interfere with your daily routine.
We invite you to come to En Vogue Medi-Spa for a CoolSculpting consultation if you are interested in this innovative treatment! Check out before and after photos of our clients. For a CoolSculpting appointment with our top CoolSculpting specialists in Southampton, we welcome you to call us or schedule a consultation. We are conveniently located at 44 2nd St Pike Southampton, PA 18966. We serve clients from Southampton PA, Woodmont PA, Willow Grove PA, Horsham PA, Levittown PA, and Parkland PA.